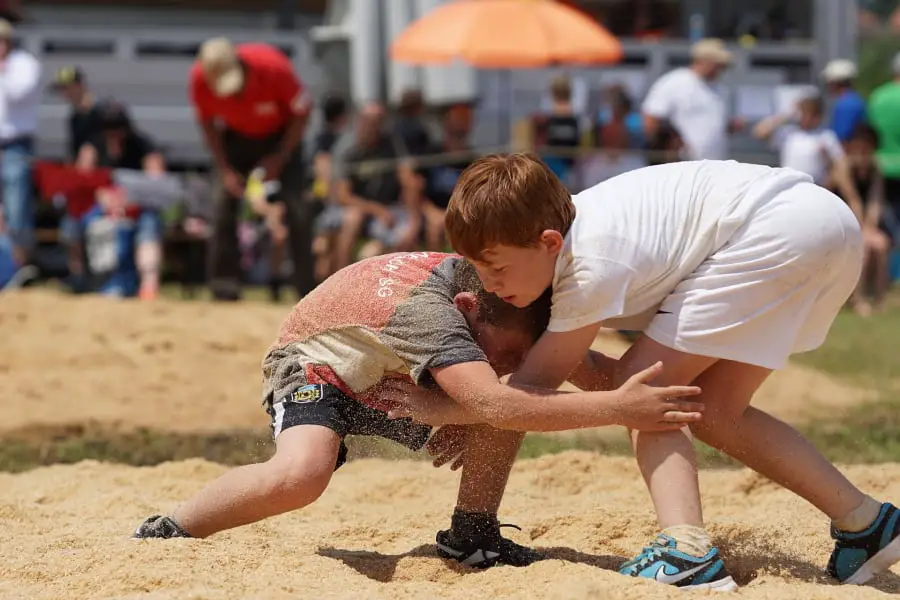 Preventing injury and allowing children to compete injury free is particularly important in no Gi BJJ. While some see professional fighters go shirtless for bouts, younger competitors must be equipped with protective gear. While it isn't as bulky as the Gi, some shirts and tights can work wonders. What should your child wear for no Gi BJJ?
When training in no Gi BJJ, kids should wear:
Rash Guard (Long or Short-sleeve)
T-shirts
Spats
Shorts
Gi Pants
No matter which you decide to choose, you should know that these, just like the Gi, are for protection and have no tactical value. This means that the types of jiu-jitsu will vary, but the result will be similar. Don't let that scare you off! Read on and learn exactly what kids should wear to no Gi BJJ. And if you'd like to learn more about the various martial arts gear, you might want to check out our martial arts shop here. Note: all items listed below have links to the products on Amazon for your convenience.
If you are interested in the difference between BJJ and Judo, then you will want to check out this article talking about which is the best for kids to train.
No Gi BJJ Gear for Kids
As the sport has become more popular, there have been several different innovations in the BJJ gear department. Companies have filled the vacuum for fans by allowing them to own the same gear their heroes wear. 
Choose something that isn't going to be restrictive or allows your opponent an unfair advantage because there is more material for them to grip. Not only does wearing the required equipment meet the rules of any certifying body, but it also has a way to protect the child. Wearing other clothes could cause abrasions and lead to mat burns and other injuries.
Wearing a Rash Guard Protects and Defends Children Against Abrasions
It should be no secret that there is going to be lots of friction in BJJ. In no gi, the rash guard keeps the skin from getting these abrasions that look and feel like road rash. The friction placed on the skin peels away the top layers of skin, exposing rough red skin underneath. It will feel like a sunburn and have a noticeable itch when it scabs over.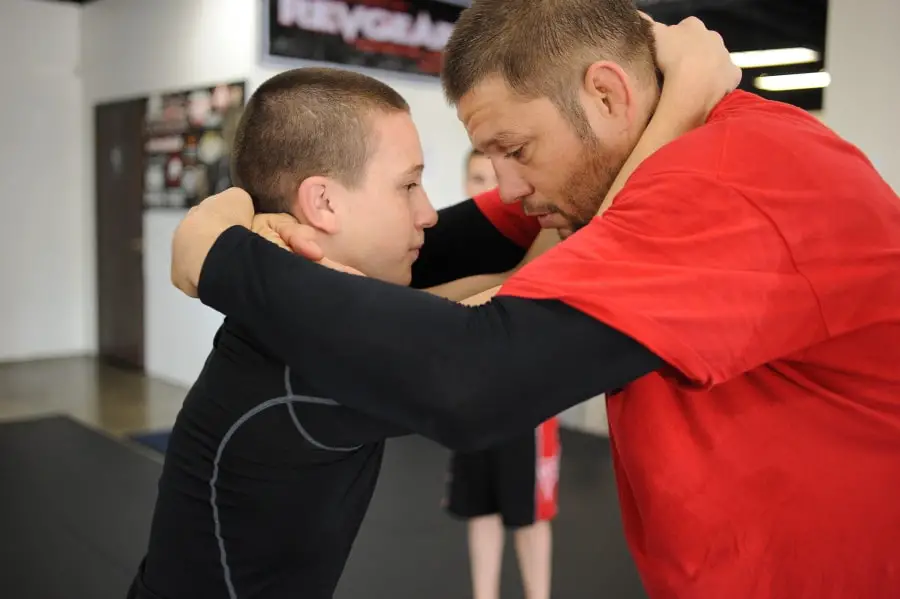 The rash guards work because they are made from a much lighter, more form fitting, and stronger fabric layer than your typical shirt. They are also stitched with a much heavier thread that makes them hard to rip off or tear. Once this shirt is on, it will stay in place unless you take it off. By design, a rash guard will also cool and keep opponents' sweat off of them.
The benefits of wearing a rash guard are:
Less bruising/abrasions
No grip space for the opponent
Less sweat from the opponent
Material wicks sweat and cools
Needed for certified matches
Elite Sports makes a great rash guard for kids made from 10% spandex and 90% polyester and is breathable and very easy to move in. It is such a good shirt that kids can wear it for anything and will want it under the rest of their exercise gear. The most important thing about Elite's rash guard is that it can be used in any BJJ sanctioned event.
O2TEE has a great set of rash guards that have some great designs on them. This is for the kid whose enthusiasm and personality are vibrant and always out for a laugh. Their shirts are made from 88%/12% poly/spandex material that gives them a free range of motion and keeps them safe from injury.
Fusion Fight Gear produces a fantastic licensed Batman-themed rash guard that all kids love. It is made of a compressive material that promotes quick reaction time and improved recovery. Flatlock stitching is used on the inseams, which means that they are done with heavier threads and made so they won't rip or tear away from the child.
Gold BJJ Foundation is a company that prides itself on making BJJ gear that is preferred by certifying bodies and competitions. They make a high-quality product that was designed for martial artists by martial artists. What makes this such a good option is that they adhere to the 10% rule of having the rash guard have at least 10% of the competitor's belt color displayed.
Some companies in the no gi business concentrate on making a product that can work for any type of training, not just a competition. Hawk Sports has an incredible line of rash guards in short and long sleeve that comes with a lifetime warranty. You aren't going to find many better deals than a few rolling rash guards from Hawk Sports.
Jiu-Jitsu Spats are an Extension of the Rash Guard and Protect, Too
Spats aren't something that you are going to hear most kids ask for on their wish lists. Spats are long pants, like tights, that work to compress and protect the child while they roll or have a match. They work wonders for recovery as they are a bit tighter than a rash guard. Compressing the athlete makes them quicker and able to recover much more quickly.
Wearing spats is going to have some of the same benefits that wearing a rash guard does. It keeps sweat out, which allows the child to have a much more firm grip when grappling. It also keeps friction on the skin from creating abrasions. Protecting the lower legs is vital in no gi, and spats are a great option.
The best things about a pair of BJJ spats are:
Compression is excellent for the athlete
Protect against muscle injury
Increased protection against bacteria
Improve grappling with legs
More controlled movements
Elite Sports is one of the premier companies in the BJJ accessory industry. They make equipment for some of the world's top grapplers and have a great set of spats that will work for boys and girls alike. The 4-way material that they use ensures that the fighter has the movement room they need to win the match.
Verus Athletic has a great pair of spats that are good for any kind of workout. As no gi grapplin spats, they work to improve the child's grip with the lower legs. This could be important if they get someone's back and need to squeeze with arms and legs to hold on to the position. Every inch and second count in a bout, and these spats are proven to hold up.
Pressure Grappling took spats to a new level by making a set that is extra compressive. The additional compression has been shown to lead to faster reaction times. You also can't fault the style points of these. They come in some great colors and combinations that will make them go-to spats even if you aren't in competition.
Gladiator is another great grappling gear company. They have a set of spats that are made from 73% polyester and 27% spandex. That means they will grip closer to the body while still being able to cool the skins and remove sweat. The color on Gladiator's shorts is guaranteed never to fade and will each come in a striking color or design.
Gold BJJ will guarantee all of their clothing with a full refund. These are some of the most purchased and well-reviewed spats out there. They are made from lightweight and durable material that is breathable and has good compression. Gold stands behind their product and claims that they will prevent any types of mat rash or abrasions.
Shorts are an Important and Colorful Accessory for No Gi BJJ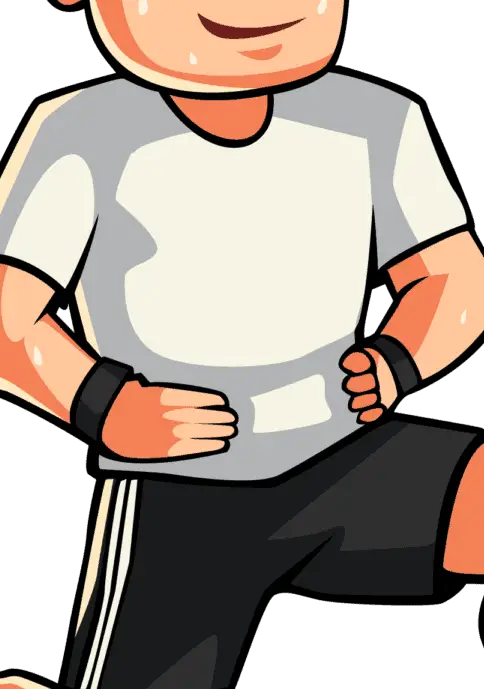 Shorts are a tricky subject in the world of BJJ. The close to the skin moisture-wicking materials are often used in a shorter short called the vale tudo short. The vale is a tight brief style material that is one of the more common shorts in the sport. The other type is board shorts, which look more like a pair of swim trunks than the brief style vale tudo.
A set of vale tudo shorts could be too revealing for some people. It is rarely worn with a top, but one can be added if you believe it necessary. Like spats, the shorts in BJJ have tactical uses, and often a matter of personal choice is the decision-maker. Pay attention to competition rules as they may not allow vale tudo for younger fighters.
The most important benefits of wearing shorts for no gi are:
Won't slip or slide off
More challenging for an opponent to grab legs
Maximum movement radius
Ring to Cage makes an impressive set of vale tudo shorts that will be great for a young grappler. They have a double layer of 4-way fabric that is going to wick away moisture and keep the muscles compressed. There is extra fabric sewn into the front to allow for extreme flexing and movement. They have an excellent drawstring system that stores away in the belt as well.
Meister MMA has a unique set of vale tudo shorts that come in a few different patterns and colors. These shorts are double stitched and made from lycra, which means they will stick close to the skin and won't slip. The waist and legs are made from a low rise material that makes the shorts appear seamless.
Another great item for the young no gi grappler is made by Epic MMA Gear. Their shorts are the standard for most tournaments as they have a colored band around the waist that determines the child's belt level. These triple-stitched shorts have slits on the side to allow for sprawling and increased range of motion.
SOTF MMA has an incredible set that has two ways to secure the waistband. A string allows you to tighten as needed with a velcro layer just on the top. The material is slick and makes it almost impossible for the opponent to grip them. SOTF makes customer service their connection to their clients and backs up their products and shipping with guarantees.
Elite Sports is always at the top of each BJJ gear list. They have a fantastic assortment of products that are used around the world. These shorts are made from a tear-resistant microfiber that is durable and made with reinforced stitching. It also has a two-fold waistband that protects from slippage and falling while sparring.
Gi Pants Are Still Allowed in No Gi BJJ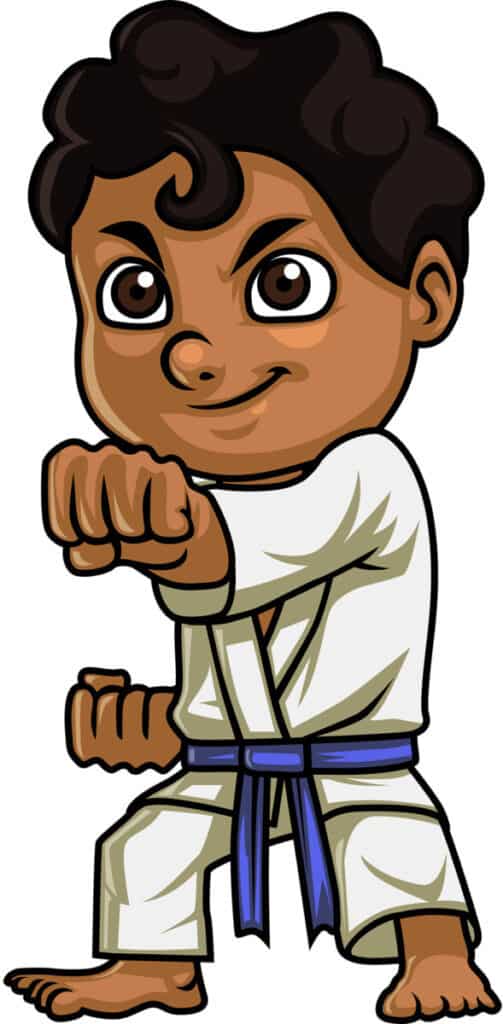 The gi worn during a BJJ match or training looks like the standard karate gi that we have seen for decades. The collars and seams are used in gripping and make for a much different rolling experience than no gi. When you remove the upper gi jacket, you are considered to be rolling no gi. The pants are still allowed because their effect on rolls and grapples is negligible.
One of the most extensive arguments in jiu-jitsu is about the use of gi pants. Some say that using the gi pants are a hindrance that will weigh you down and give your opponent the ability to work in leg hold and other moves that aren't common in no gi BJJ. Others say that having the pants gives you an advantage during back gripping and fights for position.
The most prevalent benefits of wearing gi pants are:
More leg friction for gripping
Full range of movement
ROLL HARD makes a great line of gi's for the children. This set of pants is made from a comfortable material that is made from 100% brushed cotton. They have an extra set of stretchy material built into the crotch area to allow for more movement. Since they have triple reinforced stitching, they can also be used for other martial arts like kickboxing.
MAX5 has an exciting set of gi pants that don't conform to the typical style. They have a baggier leg that is poofier than flat fabric like cotton pants. It also has a more traditional rope than a drawstring or place for an earned belt. The loops are over-pronounced and have an old-world Far Eastern feel to them.
Woldorf USA has a more traditional set of gi pants that are double stitched and made from cotton. They are made from a ripstop material that makes them impervious to ripping and tearing while still being light and airy. They are much less bulky than 100% cotton pants and will be a lot easier for them to roll around in.
One of the up-and-coming companies in grappling gear is Fuji BJJ. Their pants are made for the long-haul and are 100% cotton. These have a flat drawstring that is often more secure than a simple rope design. As the knot and rope are flat, you can't dislodge or untie it in the middle of a match or training session.
AKRON makes a great pair of gi pants from 10 oz ripstop fabric. That makes them lighter and more able to withstand shearing and grasping pressure without tearing. These are pre-shrunk, so washing them with cold water and letting them hang up for a few hours to dry is going to make them last much longer.
Buying a Combo Set of Short/Pants and Rash Guard is an Attractive Option
There are companies out there who are in the set business. They make several different types of combinations of shorts and shirts with a wide array of colors and styles. The sets will all have extra stitching and be made from wicking materials. Kids will love the prints and styles that they have and can pick any set of long sleeves or shorts that they want.
If you are going to enter a competition, you should check the rules before entering. The styles on the sets can often be more for show than for competing. That is ok if you are going to train or have an excellent workout but make sure that you follow safety rules at all times.
ROAR MMA is a great company that has an eye-catching no gi set. This set comes with long-sleeves and board shorts in a different scheme that ranges from old-school Asian to honeybadger style prints. These have a rubber waistband that keeps them connected to the wearer and won't slip or fall.
ROAR Female also makes a great set of rash guards and shorts for girls. In recent years, female no gi grappling practitioners have been a vital part of the sport. These rash guards reflect the active nature of the competitor while making it effective against opponents. They come in so many different combinations that buying a new set each week is an plausible idea. 
Kids No Gi BJJ Gear Takeaway…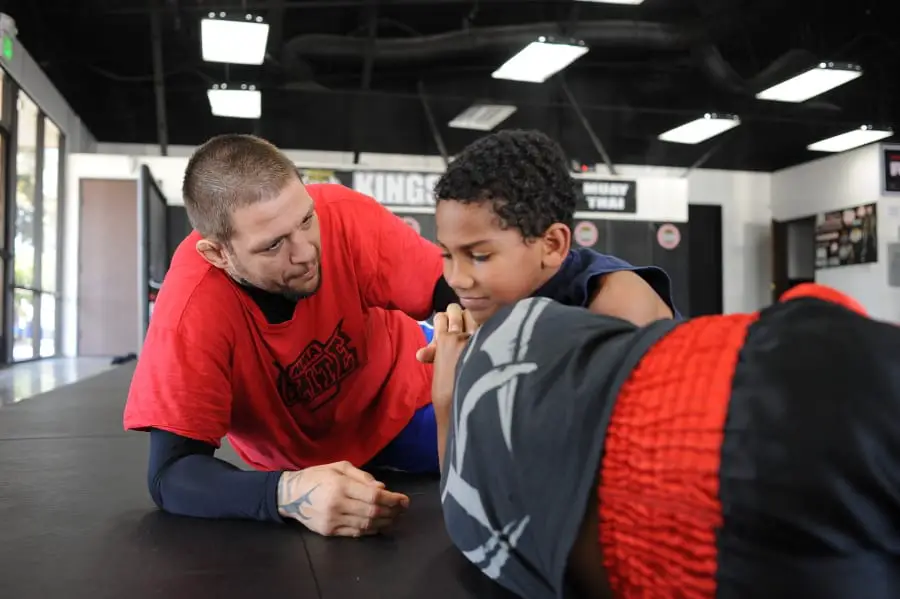 The martial art of Brazilian Jiu-Jitsu is one of the fastest-growing sports in the world. It combines a series of positions, takedowns, and reversals to try and outscore your opponent or allow the person being attacked time to counter their assailant. It is an excellent sport for kids as it is furiously active and builds confidence in most children who practice the art.
No gi BJJ is the name for the style where no traditional uniform is worn in favor of form-fitting tops and bottoms. These provide a series of benefits like heat venting and moisture-wicking. The most beneficial thing about no gi BJJ gear is tactical. You have less area to grab onto, making it a hard day for the opponent or sparring partner.