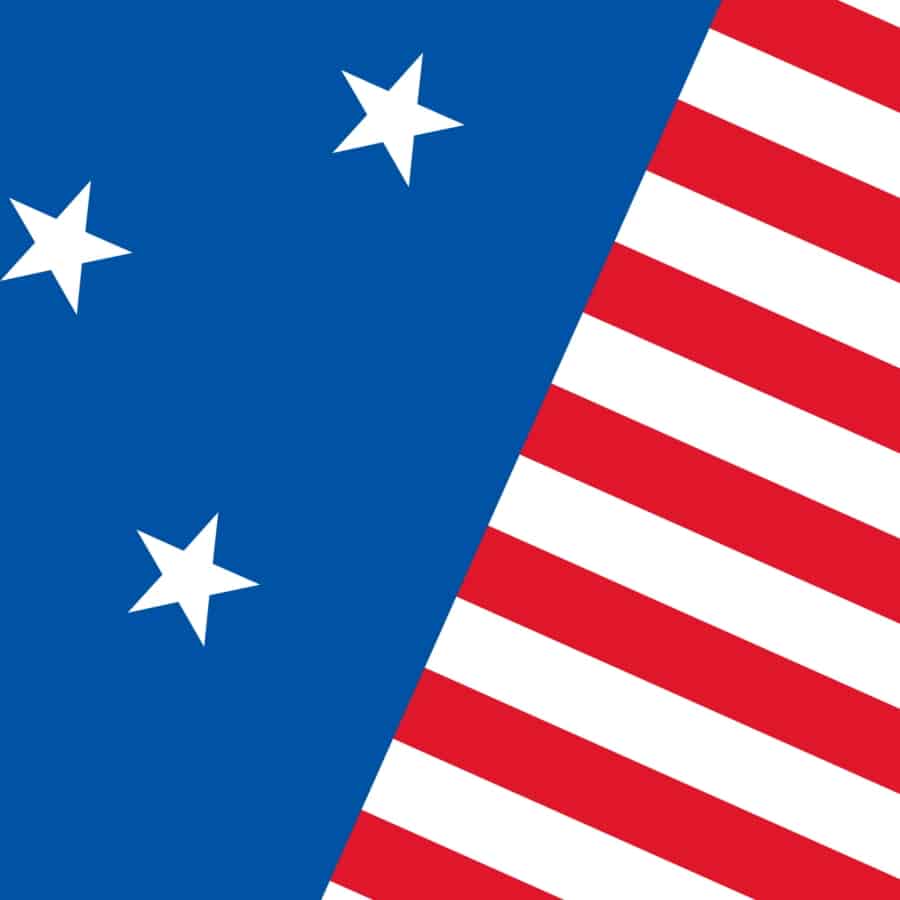 Napoleon Dynamite and his exploits were chronicled in the documentary made about his life in 2004 (This statement is false. It was a fictional movie.) One of the memorable personalities that changes his life is an internationally famous martial arts instructor, Rex. (This is fake news. Rex was not famous.)
Rex Kwon Do pants are the U.S. flag adorned weightlifting attire worn by Rex the fake UFC fighter in the cult classic film, Napoleon Dynamite. These pants most assuredly will give you the look and feel of being a student of Rex Kwon Do.
Wearing these pants can make you a 'champion of freedom and justice' (No, they won't). So, how can you get a pair of your very own? First, let's look at why these trousers are so popular, and the prestige you could demand while wearing them.
(Warning, much of what comes next is nonsense. You were warned.)
Who Is Rex and What Is Rex Kwon Do?
These glorious pants could give you the appearance of someone who really knows self defense and the martial arts. You could simply walk by and impress prospective students, family, or even just passers by. (This could be true, but that would be just sad.)
How can these pants do all of this? I will tell you. His name is Sensei Rex. He is a former UFC fighter (Not true) teaching out of his state of the art, well appointed dojo in Preston, Idaho. (Also, not true. He is a fictional character, though many of the movie shoot locations were located in Preston, Idaho.)
Let's take a look at the man, the myth, the legend. (These are all true, but for the opposite reason Rex may have intended, if he existed.)
Who Is Sensei Rex?
Rex is the instructor, school owner, and style founder of Rex Kwon Do. His prowess in the Octagon (fake news, more like tournament duct taped square) is noted by the trophies displayed in his dojo window. Judging by the plethora of training weapons on his walls, he is a master in weapons defense and usage (not even close).
The Rex Kwon Do creed that is proudly displayed above the front mirror of his main dojo floor says it all.
I shall respect Rex.

I shall never misuse Rex Kwon Do.

I shall be a champion of freedom and justice.

Rex
What is the name of the real life person that played Rex in the movie? (Now we are getting somewhere.) His name is Rex. (Nope. We were so close.)
(The actor's name is Diedrich Bader from Alexandria, VA. He grew up in Paris, France and then moved back to the U.S. for highschool and college. He is also known for his parts in The Drew Carey Show as Oswald Harvey and as Jethro & Jethrine Bodine in the 1993 movie The Beverly Hillbilles. Here is a link to his IMDB page.)
What Are These Sweet Moves Called Rex Kwon Do?
Rex Kwon Do in Rex's own words is a "system of self defense that I developed over two seasons of fighting in the Octagon." (Negative. He was never in 'the octagon', referring to the Ultimate Fighting Championship.)
His eight week program is a highly effective system of self defense based on situational reactive submissions and strikes to disable an opponent. (This statement is stomping all over wrong.) The preferred striking method of disabling an attacker is the highly effective head slap (not effective, just annoying).
The technique that has made Rex and his system world famous is his patented "break the wrist, walk away" move.
If do right, no can defense.

Miyagi, Founder of Miyagi-do Karate
(Wait, that's not even the same movie. This is just ridiculous.)
The vast arsenal of techniques employed by Rex Kwon Do can be taught and mastered by the student in an eight week program (no martial art can be master in eight weeks). And with just one week under the expert tutelage of Rex, you will be able to defend your self (false)...
'with the strength of a grizzly'

able to stand tall in the face of danger
and take a direct groin kick without flinching

with 'the reflexes of a puma'

able to translate the head slap into a wrist slap
and disarm any attacker with any weapon

with 'the wisdom of a man'

able to put middle aged women in head locks
and submit them with ease
(This is an absurd 'style', but that makes the Rex Kwon Do pants and the rest of his outfit even more of a must have. For parties, halloween, and even surprising your spouse with your manly prowess, these items can't be beat. Well, definitely not the last part, but you get the picture.)
Where Can I Get My Very Own Pair Of Rex Kwon Do Pants?
The pants are actually an older bodybuilding style pant that was worn by 'gym rats' that spent most of their waking free time at their favorite FREE WEIGHT ONLY, locally owned iron pumping center. They became synonymous with Rex Kwon Do the moment Diedrich first appeared with them on in his now iconic role.
The fit is a relaxed baggy style with good breathability and a soft comfortable feel. The waist in some have a drawstring and others do not. This all depends on the manufacturer. The legs taper to a tight fit in some versions at the ankles allowing for a proper weight lifting or Rex Kwon Do experience.
The material can be found in many types and there is a range of prices. Some are 100% cotton while some are a blend. The washing requirements will change depending on the material, and so will the potential for fading.
We know exactly what the actual brand used in the movie was and it is first on the list. Let's find out how you can get your hands on these portals to awesomeness.
(Man, this part wasn't too bad. Maybe it will get more grounded in reality from here on out.)
The Original Rex Kwon Do Pants As Seen In The Movie Napoleon Dynamite
Otomix Brand Men's American Flag USA Baggy Muscle Workout Pants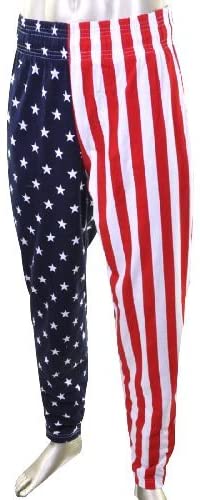 Quality ***** Price $$$$$
✔ – My pick for authenticity and quality of construction.
If you are wanting the original pants of the same brand and make as the one Rex wears in his dojo in Preston, Idaho, these are your bad boys right here. Otomix gave these to the producers of the film for Rex to wear.
These pants come with a 3 inch elastic waistband that helps keep the pants in place even with extensive bending and squatting. No self respecting Rex Kwon Do practitioner would be caught dead exposing a plumbers crack to an unsuspecting onlooker (Huh?).
Included in the waistband is a drawstring that adds an extra layer of security against unintended, indecent rear exposure. As well, in hostile situations there is little chance of a successful pantsing maneuver. These pants are built to stay securely in place even against the hardest yank.
(Come on. That is a ridiculous point to make. Who thinks this way?)
The fit is relaxed with plenty of room to perform one of Rex Kwon Do's signature moves: the roundhouse to the face.
Do you think anyone wants a roundhouse kick to the face while I'm wearing these bad boys?

Sensei Rex, Founder of Rex Kwon Do
(No one enjoys a roundhouse to the face, with or without the pants.)
There are pockets on either side to place the hand in after a well earned victory (What does that even mean?). They are set in the seems so as not to detract from the overall look and feel of this patriotic masterpiece (as if that were possible).
The elastic cuffs at the bottom of the pant leg are excellent for keeping the pants in place while demonstrating the power of Rex Kwon Do (power?). Not only could your self defense be in jeopardy if these pants were to ride up, but your image could take a substantial hit.
| | | | |
| --- | --- | --- | --- |
| Size | Height in Feet | Waist in Inches | Inseam in Inches |
| Small | 5'3-5'7 | 28-32 | 31 |
| Medium | 5'8-5'11 | 32-34 | 32 |
| Large | 5'11-6'1 | 34-36 | 33 |
| X Large | 6'1-6'3 | 36-38 | 34 |
| XX Large | 6'3-6'4 | 38-40 | 35 |
If you would like to have a pair of your very own and join an elite membership of Rex Kwon Do practitioners don't, wait. Act now. Check out the prices and get yours today from Amazon at this link .
Rex Kwon Do Pants With A Sheen
Leapparel Men/Women Joggers Baggy Sweatpants
Quality **** Price $$$$
The material for this option has some pluses and minuses. First off, let's look at the good.
The material has a slight shine to it because of the material it is made from. The blend of cotton, polyester, and spandex makes the surface smooth to the touch and soft to wear. It is a flexible, breathable material that is comfortable to workout in or just relax around the house.
This material does however cause a slight sheen to be apparent on the surface. This may not be of concern to many people, but those wanting the authentic Rex Kwon Do experience may be slightly turned off by it. It would not be a deal breaker for most (Obviously, because it is a costume).
For performing roundhouse kicks to the face, the power generated while wearing these pants should not be affected. The problem comes when trying to "discipline your image". These are not going to mimic the image standards set by Sensei Rex exactly (Are negative standards really standards?).
Image is a key element in Rex Kwon Do. (Is this supposed to be a plus or a minus?)
Like the original pants though, this version has a drawstring and a wide elastic waistband. This makes the pants comfortable and safe to wear while doing squats, working out, or performing the 'break the wrist, walk away' maneuver (so, useless techniques).
Also similar to the original, the elastic closure around the ankles holds the baggy style pants in place and prevents them from riding up the leg if a stray gust of wind shoots up from underneath while performing sweet self defense moves (When would this ever happen?). This protects against damaging your image.
These pants come also with two pockets on either side that could work as projectile weapons in a pinch (wait till you hear this one). How so? The material used is very stretchy that make up the smallish pockets cut into the side seams.
This effectively shoots out hard objects like cell phones from the pockets like bullets when squatting down (What did I tell you?). If you plan on using the pockets for anything other than lethal weapons, this version may not work for you. Couch potatoes will not have this secret ability.
| | | |
| --- | --- | --- |
| Size | Waist in Inches | Hip in Inches |
| Small | 28.3 | 38.5 |
| Medium | 29.1 | 40.9 |
| Large | 32.4 | 43.3 |
| X Large | 33.0 | 45.6 |
| XX Large | 35.4 | 47.2 |
If you believe that this lesser version of the original is what you are looking for and your image can take some of the slight hits, click here to check out the price difference on Amazon.
A Less Expensive Rex Kwon Do Pants Option
Quality *** Price $$$
All of you looking to counterfeit the Rex Kwon Do image and style (Is there any other kind?), this may be the option for you. This is far from the authentic gear that Rex would approve of (if he existed), but for fooling amateurs this could be part of any party costume.
The main reason to get these pants are the price. It comes in at well under half of the original, authentic Otomix brand pants. Yet, for those wanting them in order to pay tribute to Rex Kwon Do at public gatherings, this could do in a pinch.
These feel more like pajama pants than the attire of a trained killer (as if). Though from a distance, their mere resemblance to the real thing could stave off some kinds of danger that could come your way (will probably attract more trouble than it avoids).
The material is 100% cotton. If the Starlas in your lives know anything about washing cotton (appetite lost), they can tell you to get ready for the shrink. Make sure to get a size or two larger than you expect the final washed pants to fit. I always buy Judo and Jujitsu Gis one to two sizes larger than I would want (this is very true). They are 100% cotton.
With cotton the colors should hold fast for a while. Yet, like you would expect from any impostor, these cotton pants will fade slightly over time and with multiple washings.
One sure fire way to spot a Rex Kwon Do imposter even from far off, is to notice the bottom hem of the pants. These do not come with the elastic cuffs that the other two options sport (the horror).
If you do not want these cuffs at your ankles, then you have found a solution in these pants. Be warned, you are effectually wearing a sign that says 'Rex Kwon Do Poser!' (That sign would be the definition of Oxymoron.)
CAUTION: These pants to do not meet the Rex Kwon Do standard in one very important category. There is no anti-pantsing measures built into these sub-par pants. THERE IS NO DRAWSTRING! If you wear these, you are in a very real danger of being pantsed (this is weird and absurd).
Wearing these pants requires the impostor to walk around holding on to the waistband as a defensive measure (no, it doesn't). This limits the use of the foundational 'break the wrist, walk away' technique (what a loss).
| | | |
| --- | --- | --- |
| Size | Height in Feet | Waist in Inches |
| Small | 5'4-5'6 | 27-30 |
| Medium | 5'6-5'8 | 29-31 |
| Large | 5'8-5'10 | 30-33 |
| X Large | 5'10-6′ | 32-34 |
| XX Large | 6′-6'2 | 33-36 |
If you are in need of a low cost counterfeit of the original Rex Kwon Do pants, this could be your option. If you would like to check out the price, head over to Amazon with this link directly to the impostor pants.
How Do I Recreate Rex's Full Look From Napoleon Dynamite?
The image of a Rex Kwon Do student or assistant instructor is not complete without there rest of the image building tools. There are articles for the head as well as the all important, instructor's shirt.
Since one of the key elements of Rex Kwon Do is the building and protecting of your image, it is essential that any practitioner also possess the following items.
The Doo-Rag Any Rex Kwon Do Student Or Instructor Can't Live Without
The Champion of Freedom and Justice Star Printed Bandanna
To truly let your identity as a freedom defender be known it is vital that this doo rag tops off your uniform. This not only presents a stellar image to would be neer-do-wells, warning them of your skill should they decide to accost you (doesn't do anything of the sort). It also doubles as a sweat barrier, protecting your eyes during those strenuous workouts.
It is designed to be worn on top of the head like Sensei Rex so aptly demonstrated. With the stout patriotism is displays, terrorists will simply choose another place to perform their evil deeds (this is extremely untrue).
The material is made of 100% polyester. It should not shrink or loose much of its color even after many washings. This doo rag is an excellent way to develop and nurture your image (what an image that will be).
The size is roughly 22 inches by 22 inches. This means skill in doo rag tying may be needed to achieve a secure and comfortable fit. Yet, for the Rex Kwon Do student, this will be no problem.
CAUTION: The only acceptable color for an authentic image enhancing Rex Kwon Do doo rag is red with white stars. No non-manly colors like the pink, purple, and orange that the manufacturer offers are allowed (this statement is sexist and uncalled for). This is extremely damaging to the image.
If you are wanting to fully embrace the excellence that is Rex Kwon Do (no such thing), you are going to need one of these doo rags. To get one for your image building efforts, run don't walk over to Amazon and get yours today.
Now, Bow to your Sensei!
The Coolness That Is Rex Is Not Complete Without These Shades
UV Protection Adjustable Safety Glasses with Yellow Tint
These SAFETY glasses say it all in the name. Rex Kwon Do is about keeping you and all patriots safe. What better accessory than authentic Rex Kwon Do style safety glasses with yellow tint (not at all what the name means).
Why yellow tint? Simple. To better see the roundhouse kicks and other attacks coming your way (preposterous). The yellow tint helps see better while driving, working in the workshop, or being a champion of freedom and justice.
Don't be fooled by the cheap fake impostor glasses. They distort the lower and side field of view and are not SAFETY rated. Thus, they are not worthy of a Rex Kwon Do practitioner.
Besides their ability to defend against eye gouges and scrapes (scrapes maybe, but not gouges), these glasses help with the all important image. Much of the time, what keeps dangerous threats away from you is your image (weirdly true at times). If your image is of an ordinary person, you will be a criminal magnet (this however is not true).
Exude the confidence it takes to wear safety glasses in your everyday life. Get your Rex Kwon Do safety glasses from Amazon at this link.
Now, block it every time!
The Quintessential Rex Kwon Do School Owner's Collared Shirt
Napoleon Dynamite Rex Kwon Do Adult Black Polo T-Shirt
No potential Rex Kwon Do school owner would be caught anywhere without wearing this required shirt. The collared polo shirt became the staple for school owners all over the U.S. in the 90s. Rex wouldn't have it any other way.
The shirts are 100% cotton so make sure to order a size that is larger than you want the washed shirt to be. The cotton material is highly breathable and absorbs the sweat that will inevitably come from Rex Kwon Do workouts (doubtful).
You will never be mistaken for Peter Pan while wearing this manly shirt (wha?). The color, the name on the front and back, as well as the respect it demands will serve your image well (nope).
You could have your own version of this shirt made at a t-shirt shop. You could also take a ROUNDHOUSE KICK TO THE FACE! Get this shirt here on Amazon.
Now, break the wrist, walk away.
Where Can I Get My Hands On This Sweet Movie?
Napoleon Dynamite The Movie
If you haven't had the privledge of seeing Rex Kwon Do in action, you are in for a treat (true, a hilarious treat). You can own a copy of the cult classic for yourself. Your journey to mastering the martial arts the way Sensei Rex has is just a few short cinematic minutes away (false).
You can follow the strange family, new friends, and challenges Napoleon faces with everything from bullies to girls. Your life will be changed when his brother Kip finds a commercial for Rex Kwon Do while aimlessly flipping channels in between chatting with babes online (completely overstated).
You will soon be quoting the powerful lines that the great Sensei gives as golden nuggets to his introductory students. Your image will be increased simply by viewing the film one time (untrue).
You can root for Pedro as he runs for class president and hiss and boo as Summer Wheatly and her lackies cause trouble for Napoleon.
To show proper respect to Sensei Rex, you must watch this film (again, fictional character). Get your copy of Napoleon Dynamite from Amazon at this link.
The Rex Kwon Do Pants Takeaway…
As you can see I have been seduced by the irresistible power of Rex Kwon Do. My inner voice no longer resists. (false, still here.)
If you want the image and respect afforded by those associated with Sensei Rex and the UFC tested Rex Kwon Do (nope, never tested anywhere) then you owe it to yourself and to your Starla to get these invaluable uniform pieces. (Get them because they are funny, not because they represent nearly anything stated above.)
The Rex Kwon Do pants are the centerpiece of the uniform. (Surprisingly this is a true statement.) They are the key to the physical prowess and technical proficency you only imagined in your wildest dreams. (And now we are dancing all over incorrect again.)
Here is a rundown of what you will need to recreate the image of Sensei Rex…
With all of these items you will be virtually unstoppable (nope). You will turn the heads of all the babes (not in the way you think). You will also get to go home to Starla every night (Wow, if that's what floats your boat).
(Get this stuff because it is one of the funniest movies of all times. Though admittedly, it takes a couple of watches to catch all the little jokes. Don't get them to be a martial arts master. Okay, just one time… Bow to your sensei!)