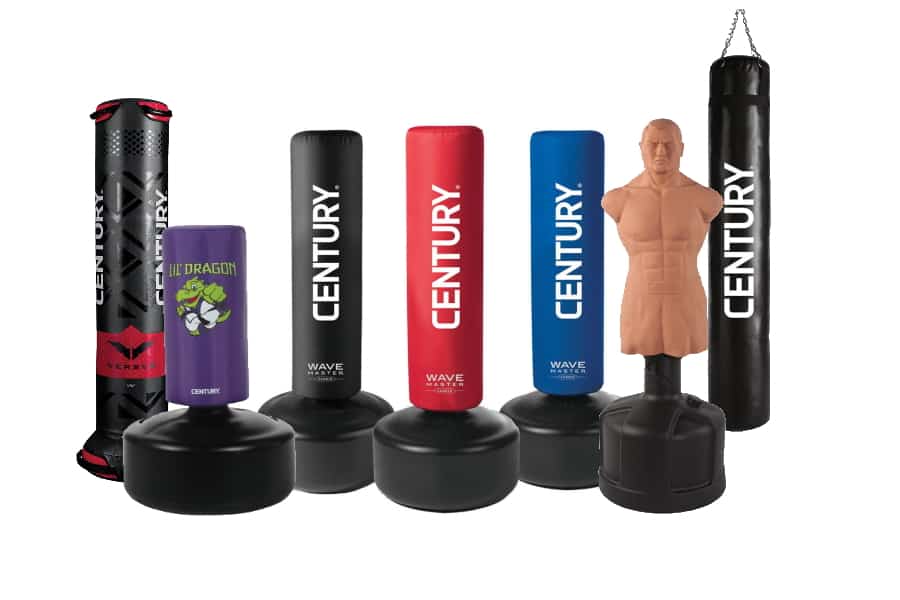 Gone are the days of one size fits all kicking bags or heavy bags. There are a multitude of options to fit any martial arts style. Although with this ample choice comes a problem. Which you choose depends on many factors and can get overwhelming. It will take systematically narrowing down the options to figure it out.
There is no one perfect solution that fits every style, age, and use when it comes to kicking bags. Each of these factors has to be weighed and considered in relation to the other. The best way to come up with categories of best kicking bags is to break them up and consider their use by style and age.
What are your goals in purchasing a heavy bag?
Are you looking into a commercial space where many will be using it?

Then maybe a hanging system is best for you. That is not true for all. Many professional gyms and studios use freestanding bags. You can get these professional free standing versions or smaller more economical ones.

Are you looking for a home hanging system to replicate something you have trained with or seen in a studio or gym?

There are hanging systems for just about every space. You can make it work in many locations.

Is your goal an easy to store, free standing, self contained bag system for professional or personal use?

There are many options today that weren't around a decade or so ago.
Best Kicking Bags Full List – Adults
Adults have specific needs in a kicking or punching bag that are uniquely different than children's needs. This is the reason I have split the full lists into two parts. This first one will give the price level and rating. If you are wanting to see actual prices of the bags click on the links to Amazon.com.
One note on the usability rating needs to be clarified from the start. I have had experience in all of the styles listed here. Some people may have disagreements on small points, but for the most part you will find that this list holds true. Not only that, sometimes there may be a knock off brand of these shown. All I can say there is buy knockoffs at your own risk.
I have listed the price rating in its own column since it is a large factor in many people's decision making process. I did consider the price, but it is not reflected in the usability score. How I handled price is to exclude any bag too far over the $300 mark. There will be little difference seen by most people between a $250 and a $400 bag.
**If you are interested in helping out the 'Little Guy' then I offer most of these bags in my Little Ninja Shop for the same price and shipping as Amazon. If you are more comfortable with Amazon no problem. Just thought I would mention it.**
Best Kicking Bags Full List – Kids
For kids bags, there is a big emphasis on size and the ability for the bag to evolve as the child grows. There is also the fun or cool factor. There are different aspects of each of these that meet those requirements to differing degrees. The price also comes into play since there are so many directions that our budgets are stretched when it comes to our kids. There are other unique options for bags, but they weren't included due to extreme price.
**Another small mention about the 'Little Guy'. I do offer most of these bags in my Little Ninja Shop for the same shipping and price as Amazon. No pressure, and if you are more comfortable with Amazon, no problem.**
I have used in private training and owned in public martial art schools settings practically every one of the bags on these lists. I have also read reviews and asked many instructors and competitors their opinion. In the martial arts style section and I will give you tips from first hand experience.
It is my aim with this resource to offer you an all inclusive look at the options for your situation. We will look at styles, children vs adults, installation, etc. So, let's look at the lists for each style. Style and age will be our main categories.
Best Kicking Bags Based On Martial Arts Style
Making a generic, 'this is the best kicking or heavy bag list' without taking into account what the training rig will be used for is not helpful. I not only plan to go through which bags are best for which style with several options, but I am going to show you my process. This way you can tailor your choice based on the bags overall performance.
Remember, kicking bags are like martial arts styles. They were created for specific purposes, and though they have some universal applications, they work best when used for what they were intended to do.
Taekkyon warriors in Korea for example, used their fellow soldiers' backs to boost themselves through the air to knock enemies off horses with jumping kicks. Those kicks were highly effective at doing just that. They have other universal applications, but jumping over and up to things to land a kick is what the style was based on.
This holds true for bags. If a style is heavy on low kicks, but a bag is shorter and hangs too high for those techniques, it doesn't mean it is a badly made or designed bag. It is just not useful for the purpose of that style. Boxers will be able to use it just fine. It fits their purpose.
The usefulness of each of these top kicking bags for both kids and adults are rated on a scale of 0 – 15. Scores were given based on this rubric:
0 = Not available
5 = Passable
10 = Good
15 = Excellent
So, let's get to the lists!
Karate And Kung Fu
Karate has unique requirements for a kicking bag. Unlike TaeKwonDo, it does not focus heavily on head level kicks or 45 degree angle roundhouse kicks to the ribs. Many Karate styles don't have kicking techniques that even go above the belt.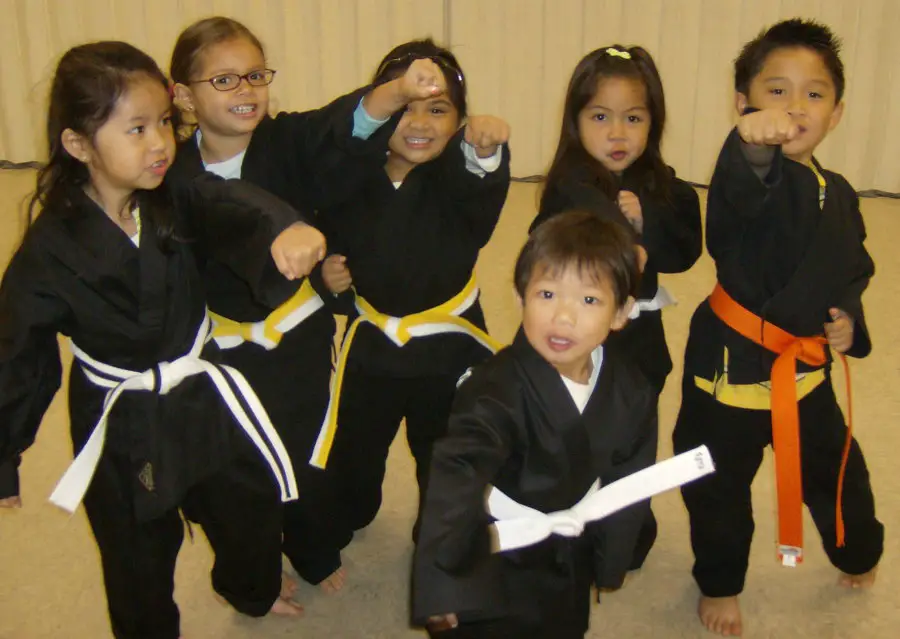 Likewise, it is not heavily based on the thigh kicks the way Muay Thai is though they are used. Only very specific and expensive bags will simulate the calf kicks properly due to the freestanding base or the settling of the material of longer bags making the bottom rock hard.
Even more specifically, groin strikes are staples in some Karate styles.This requires a bag that at least comes down to the groin area and has head level striking area as well for kicks and hand strikes.
Because of the use of power strikes in Karate, the bag will need some weight to it so it will not move across the room or swing wildly with each strike from adults. For kids this will not be as much of a concern, but height adjustment will matter quite a bit.
Check out my article here on the belt rankings of the top 20 styles of Karate.
Best Adult Kicking Bags For Karate And Kung Fu
All of the bags in this list are freestanding bags. The space needed, the extra equipment required, and the hassle of hanging options makes these freestanding bags more advisable for Karate studios to home workout spaces alike.
Not to mention, you will have to find other options if mobility or ground striking options are wanted. Gyms have no problem buying other solutions, but for individuals, taking off the pad and throwing it on the ground for striking is a huge money saver and works just fine.
For MMA and Muay Thai gyms you will find many times that they have opted for the hanging long Thai Kickboxing bags. I did this with my largest dojo years ago. This is usually for asthetics and durability. Hanging bags have less parts and none of those parts are usually plastic. With so many people using the bags this becomes an issue in professional situations.
That being said, I have had so many of these freestanding bags lining the walls it looked like the building was held up by them. Many gyms have the XXL along the walls and they have held up just fine for many years.
Wavemaster XXL For Adult Karate Or Kung Fu Training
This freestanding kicking bag is the workhorse of the martial arts training equipment world. We will see it in many of these lists as we survey the other styles. The versatility of this design allows for most every style to find a way to use it for their purposes. It has several features for Karate that put it squarely at the top of the list.
For Karate specifically it is weighted to take full strength adult strikes without moving around the room. A full range of leveled strikes are available from the head level to the calf. Caution should be used with calf kicks since the base meets the pad just below the area.
I used this exact bag for years to train for international competitions and it was the recipient of 75% of my solo striking training. It is a solid bag without question. I have also had nearly all of the others on these lists and the one I would buy again hands down is this one.
Some would suggest a hanging Thai bag instead, but those are much more applicable to a Dojo or gym installation. It is just not practical in many situations. Hanging those bags and maintaining them are a bear. This one is a breeze and I would say nearly comparable in usability.
Not to mention, Thai bags are not movable and there is one special advantage to this freestanding XXL. The pad can detach and be laid on the floor or mats for ground striking.
Original Wavemaster Bag For Adult Karate Or Kung Fu
I literally have bought 15 of these over the years for martial arts studios and home workout rooms. This is the old standby for martial arts freestanding bags. It is no joke trying to hang bags. It takes the right rafters and hardware or a hanging rack that is quite a bit of extra cost. Then there is the mobility.
For Karate this bag is works good for regular workout routines. Sure, the XXL will allow for a much harder workout, but it actually gives the same stability just with less range in the lower body techniques that can be applied.
For Karate styles, the groin area is represented and all the upper body ones. There is one caveat. To practice the groin level strikes, the pad must be in one of the lower settings. This means that for most adults the head strikes cannot be practiced at the same time on the pad. Similarly it falls short is the thigh and calf kicking practice.
Dripex Freestanding Bag For Adult Karate And Kung Fu Workouts
This bag could be good for those that are wanting a good workout in a place where noise could be an issue. The suctions cup bottom stops the rocking of the base which for heavier strikes can happen with the other two options.
The sway of the upper section is allowed by the installed springs. This cuts down on the movement of the base if filled and secured with the suctions cups properly.
Competitors in Karate may be underwhelmed by this option as the pad gives little resistance to each strike and moves quite a bit. This is good for hand eye coordination and speed training, but that is not what a heavy bag is usually used to accomplish.
For home workout gyms, cardio workouts, and whole family use, this could be just the option. Like I have said before, bags are designed for specific reasons. This one is not for professional kickboxers, so it should not be judged on that set of criteria. It is great for what it was designed for.
Best Kid Kicking Bags For Karate Or Kung Fu
For kids in Karate, the weight of the base of the bag won't be an issue for freestanding bags. Again, you can get a hanging solution, but the hassle and installation, lack of mobility, and lack of ground striking are issues.
These are all kid versions of the freestanding bags. The number 2 and 3 spots are actually interchangeable. Which one you decided to get is really dependent on what aesthetic your child will like.
Century Aerobic Wavemaster For Kid's Karate And Kung Fu
Though this bag was designed for women's aerobic kickboxing years ago, I have found that it is the perfect solution for a kid's Karate bag that will grow with them. It is heavy enough to last well into the teen years for boys and girls.
The pad is long enough and the base short enough for a full range of strikes to be practiced. Though the pad is thinner than other bags, this is not a problem for kids. They should be using gloves already and though the pad is thick enough, shin and instep guards can also be used for kicks.
I had an army of people beating on an army of these bags in aerobic kickboxing classes for years. The only problem is when adult men are striking them at full speed, the bases are susceptible to cracking where the stem meets or on the seams in the plastic. Just keep in mind that for prolonged workout, this one is not for large men or teen boys.
Women, girls, and boys up into early teen years all should be able to use these bags for a long time. This makes it a great option for home workout situations. It is versatile for many members of a family.
Century Lil' Dragon Wavemaster Bag For Kid's Karate Or Kung Fu Training
These bags look professional for a Karate school and adorable in a workout area at home. Kids love these things and will have hours of fun using them for their intended purpose, climbing on them, and using them as castles or mountains for their action figures.
The dragon logo on this one is fun and the other side features colored shapes for targets. This can be used to teach colors, shapes, and numbers as well as Karate techniques.
This will help many kids get out energy, develop their Karate skills for their next test, or have hours of just plain fun.
Wavemaster Kid Kick For Kid's Karate And Kung Fu Drills
This kicking bag is almost identical to the Lil' Dragon version. The coloring is different and the logo is not of a dragon. That is just about where the differences end. This is the same base and pad, made with the same materials. Which you choose will simply be on the preference of the child or what would go best with the color scheme of the room it will be in.
---
TaeKwonDo / TangSooDo / HapKiDo
For these Korean styles the height of the bag, ability to move around it freely, and the ability for it to be placed in areas that are condusive to jumping kicks is key. Due to the constant mobility of kicking based styles like these stationary bags sometimes limit the ability to train properly.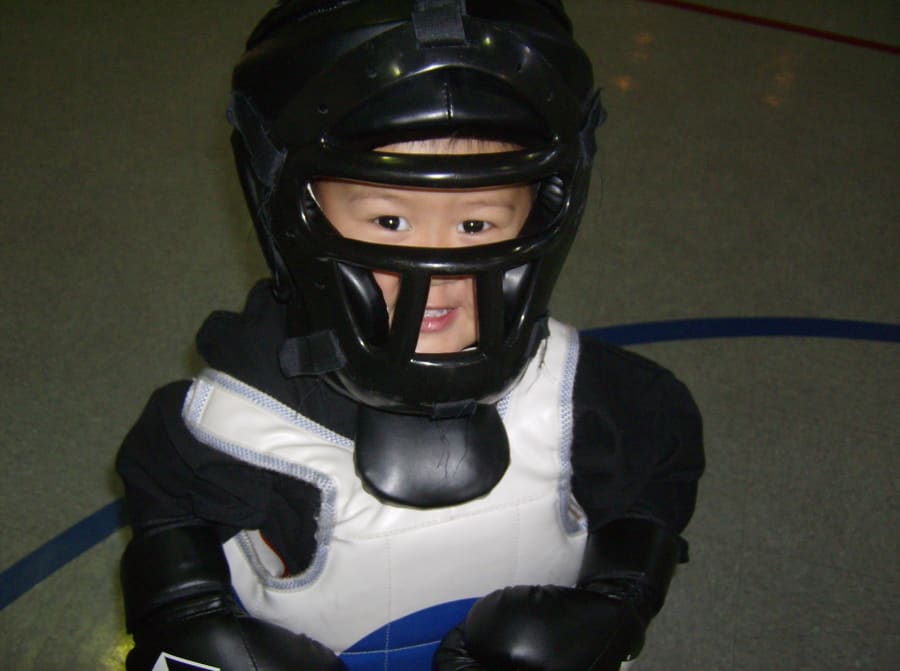 For this reason, again we have all freestanding bags in the list for TaeKwonDo, TangSooDo, and HapKiDo best kicking bags. Here we see first hand why different lists for different styles are so important. This list is very different than the one for adult Karate kicking bags.
Since most strikes in these systems are above the belt line (except HapKiDo) we also have a more specialized bag in the top spot.
Click here to see my article on the belt ranks of TaeKwonDo and times to black belt.
Best Adult Kicking Bags For TKD / TSD / HKD
For adults in TaeKwonDo, the height of the bag is key and with limited striking opportunities in many Korean styles, some bag options will have advantages over others if these are highlighted.
It is very common in a TaeKwonDo, TangSooDo, and HapKiDo Dojang to find many of these movable, freestanding bags. This is for space, jumping, and tumbling practice.
These are also very good options for home workouts for many of the same reasons that they are used in schools.
Century B.O.B. Body Opponent Bag For Adult TKD / TSD / HKD
Bob has been a staple training partner for many martial artists for over 15 years. He has a lifelike feel when striking and many put all sorts of clothing, costumes, and sparring gear on him to liven up training sessions. Some color his hair, give him eye color, and even strap arms to him (this actually helps advanced students).
He can be lower enough for elementary aged kids, but raised high enough for adults to even practice jumping or head level spinning kicks. In the kicking styles like TaeKwonDo, TangDooDo, and HapKiDo, this height is key to making a heavy bag work well for their drills.
Wavemaster XXL For Adult TKD / TSD / HKD
If sheer power and intensity is what you are looking for in a heavy bag workout, then the XXL is your go to bag. Though it will move around a bit, it can take a lot of force and keep hanging in there for years.
As was said before in the Karate section, this is one of the most popular freestanding bag versions. Though it is not necessary to have low kicks in TaeKwonDo and TangSooDo competitions, in HapKiDo and good number of kicks will be thrown to the legs. This would be the better option for HKD.
Original Wavemaster Bag For Adult TKD / TSD / HKD
This old standby in stand alone bags will work just fine for those on a more strict budget. The height adjustments allow for many different techniques.
The only problem would be low kicks. One option is what we did long ago before there was a version with low kick options. We found some high density foam and wrapped the base in it. Instant low kick targets were created.
Best Kid's Kicking Bags For TKD / TSD / HKD
For kids here again, we will not be as interested in the weight and resistance of the bag, but in the design and ability for it to grow with the child. For TaeKwonDo, TangSooDo, or HapKiDo lower kicks are not an issue of children and most adjustments will be high enough for their upper kicks.
Century TKD Wavemaster For Kids TKD / TSD / HKD
For switch kicks, jumping kicks, and most other TaeKwonDo or TangSoDo kicking techniques this bag will be perfectly designed for training. The angled and tapered design of the bag lends itself specifically to these styles.
For HapKiDo students, a majority of the kicks from their style will be practicable on this bag. Only a few will be more difficult, but mostly they will be for older students.
Century Aerobic Wavemaster For Kids TKD / TSD / HKD
This extremely versatile bag makes the top three list again for kids. Its long pad, adjustable height, and low base makes it ideal for kids. It will be able to adapt as they grow, even into the early teenage years.
The design also lends itself to cardio workouts for moms as well. If you want a bag that both you and your kids can work out on for years to come, this is the one for you.
For Korean styles specifically, the height is good, double kicks at any level is a plus, and all ages can utilize it for targeting.
Wavemaster Kid Kick For Kids Karate Drills
For TaeKwonDo, TangSooDo, or HapKiDo for kids, this will do the trick just fine. Especially for younger kids, this will give them something to direct their energy and help them develop technique.
Switch kicks, punches, high kicks, and all the other techniques of these Korean arts that kids are taught will be able to be practiced on this bag. Their eyes will light up at the color, size, and possibilities of hours of doing the one thing they can't do on anything else in the house… kick, punch, and swing foam swords at it.
---
Kali / Escrima / Arnis
Bags for Kali / Escrima / Arnis need to have a wide range of height levels for empty hand strikes, but simple modifications can be made for stick striking. Because of low kicks and stick strikes the padding should reach as low as possible. That being said, with stick strikes it is not as important that padding be on lower portions.
There are virtually no jumping kicks in the FMA styles, but a bag needs to be able to reach head height for stick and hand strikes.
Read more about Kali, Escrima, and Arnis in my complete parent's guide to the Filipino martial arts here in this article.
Best Adult Kicking and Stick Bags For Kali / Escrima / Arnis
Wavemaster XXL For Kali / Escrima / Arnis
As long as the tips of sticks aren't driven into the surface (called a tip strike) this bag will take all you can dish out. Then you can add empty handed strikes into the mix for an awesome workout.
An added bonus to this one that you won't get with the hanging solution in the number two spot is that the pad comes off. You can lay it on the floor for the all important ground striking from standing or on the ground.
I personally used this one for most of my competitions in just this manner. Sure, when I was at my MMA gym I attacked the hanging bags, but at home every night I spent at least an hour punishing this thing. It never complained, never even showed wear and tear, and never gave up.
Ringside Muay Thai Heavy Bag For Kali / Escrima / Arnis
If you go into any Muay Thai or MMA gym you will usually find a row of similar bags hanging. I am going to tell you that they more than likely paid more for those than this one. The bags are generally all the same. It is the logo you mainly pay for in the more expensive ones.
For Kali, these are great for taking as much punishment as you want to deal out. Heavy sticks? No problem. Heavy strikes and sticks? No problem.
If you are wanting a ground striking workout, you are better off going with the XXL above. The pad on it comes off easily. If you are planning on taking this heavy hanging bag off every day to do ground workouts, make sure to video it and post it on Youtube. You will get a million views and laughs as you curse your way through the process. This thing is a heavy beast.
For a fixed position, sweat it out, standing workout, this is a great option.
Original Wavemaster Bag For Kali / Escrima / Arnis
If I were on a budget and looking for a bag that I could use for a universal training tool, this would be the one I would get. You can do standing empty hands, feet, stick (all sizes), and knife workouts with it.
Then you can take of the pad, throw it on the floor and do it all again on the ground. This portion is why I don't recommend the thick padded versions. They are too round and big to really be as helpful at the groundwork.
For the base, I would find a foam store and get some cheap foam and a tarp… boom! You have the ultimate kali training aid.
I know, I know. Old tires are the fad in FMA and I have had a stack of old tires in my garages, back yards, and schools for ever. Those are filthy and truthfully you can't train empty hand on them like you think unless you get really thin motorcycle tires and that just defeats the purpose.
You will go through tons of gloves and other pads on tires and pay the same replacing them as just getting this bag. Believe me, I have done just that.
Best Kids Kicking and Stick Bag for Kali / Escrima / Arnis
Century Aerobic Wavemaster For Kids Kali / Escrima / Arnis
This is a go to bag for kids and teens. It is a well rounded solution for so many ages and uses. For Kali it fits the bill perfectly since pushing the weight of the bag is not part of Kali strikes as in other styles. The impact and momentum of a stick strike is the point of the weapons techniques.
For empty handed techniques, these kicking bags are much more cost effective and can handle most of what any kid will throw at them. It is a great solution for kids of most ages in Kali, Escrima, or Arnis training.
Century Bobby Bully For Kids Kali / Escrima / Arnis
This Bobby bully is a great bag for fun and a realistic targeting option. One excellent way to use him is to dress him up in costumes, clothes, or sparring pads. It is a great way to have kids engage with it and soon they will be coming up with ways to use him all on their own.
Wavemaster Kid Kick For Kids Karate Drills
This is a great inexpensive option if only younger children are going to be practicing their FMA skills with it. Many little ones love having a bag just their size.
It will not follow them into preteen years and beyond, but before this, it can help any Little Ninja develop their Kali, Escrima, or Arnis skills.
---
Muay Thai Kickboxing
Kicking bags for Muay Thai are going to need to be able to take a constant beating. Many times students strike the bag with their bare shins using as much momentum and power as possible. This is unlike the gloved hands that usually hit the surface.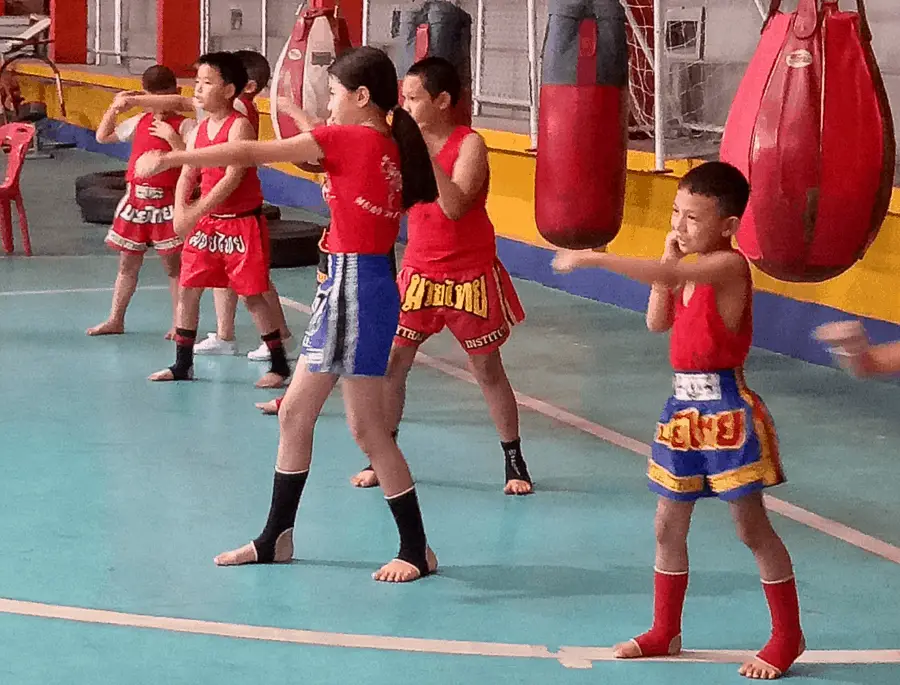 This also requires a long bag allowing for low, medium, and high strikes. There are other bags that specialize in certain techniques taught in kickboxing, but here we are looking for the overall best solution that includes price and total usability
Best Kicking Bags For Adults For Muay Thai Kickboxing
Wavemaster XXL For Muay Thai Kickboxing
For Muay Thai there are tons of ways to toughen up your shins to deaden the nerves and be able to throw harder kicks. This can be done with harder bags, but that limits the options. This XXL stand alone version is a great way to work on power, cardio, and form. It in not going to help with shin conditioning, but it makes up for it in other ways.
Many gyms stake out specific spaces for hanging heavy bags. Yet, I have been in many classes where those are on the other side of the huge warehouse space so half the class is gone doing bag work while the others are doing Thai pad drills. These bags work great to rotate people to in a class setting.
For home gyms, you could hang the 6 foot bag, but the space it takes up and the extra bag spring, chains, and other hardware makes this prohibitive in some spaces. That is why I have put this great versatile freestanding bag in first place here. Many people train in other styles and not just Muay Thai. This bag can help with them all.
Ringside Muay Thai Heavy Bag For Muay Thai Kickboxing
For 80% to 90% of the people buying a kicking bag exclusively for Muay Thai, this one will do exactly what you want. There are harder versions, but it is just not necessary and we have made these harder by wrapping them with leather and other strips of cloth. It just seemed a waist of time after a while. There are lots of ways to condition the shins.
These bags are super inexpensive compared to many others and they absolutely will do the trick for most people. Just make sure when you look on Amazon to get the suggested spring to go with it to take some of the shock off of the hardware and beam you are going to hang it on.
Century Versys Fight Simulator For Muay Thai Kickboxing
This is a novel idea for a bag and it does the trick for technique, cardio, and integration of styles. It has handles on the top to aid in clench style training with knees, elbows, and punches.
The problem comes in the fact that it is rather expensive for a bag that feels like it was designed for a teenager. The weight is just not there for serious Muay Thai training alone.
The reason I included it here is that for those cross training in Muay Thai with Kali, Karate, or submission grappling this can be a great all around training aid. It probably won't take the place of a main heavy bag for power striking, but it is great for training a full range of techniques.
Best Kicking Bags For Kids For Muay Thai Kickboxing
For kids in Muay Thai Kickboxing it is important to keep their focus on fun and functional martial arts and not on the violence that can easily creep into a sport like this. With this in mind, this heavy bag will be fun for them as it will allow all ranges of striking practice.
It should be perfectly able to keep up with the hand and leg strikes of most kids and it will grow with them into preteen years.
This is seriously a blast for kids. Think of one of those blow up, knockdown style punching bags and then imagine it nearly indestructible and no inflation needed. This is not going to develop power, but it will be great cardio, technique, and multi-style integration.
Though this kicking / grappling bag is maybe more for MMA, it is a blast for kids. If a child in most any martial art style passes by it, they are drawn to it like a moth to flame. In minutes that thing is getting kicked, toss through the air, and jumped on repeatedly. Like the second one in this list, it is on the pricey side. Though, if you see kids with it you will know it is worth every penny.
---
Mixed Martial Arts (MMA)
Mixed Martial Arts kicking bags are best when they can be used for both standing and grappling workouts. With this in mind though, some of the bags that offer this for adults are nearly priced out of range for the average MMA student.
These last two lists will be for options that fit the bill, but won't break the bank, at least not totally.
Best Kicking Bag For MMA Adults
Wavemaster XXL For Adult Mixed Martial Arts
This is a great option for those looking for both standing and ground striking options. This can obviously be used standing in many types of environments. But it can also be used for ground techniques by simply putting the pad on the floor.
As you can tell from these lists, this is my favorite bag for the money. The others for MMA on this list are actually comparable, but are much more expensive.
Century Versys Fight Simulator For MMA
This kicking / grappling heavy bag is a great combination of striking and grappling so that the two can be used simultaneously. The problem comes in the fact that it feels as if you are fighting a person half your size. This can be good for technique practice and once on the ground it is fine. Yet, the lack of resistance one is used to in a heavy bag for strikes is off putting.
If you are into up and down style fighting and training, this will be a great addition to your routine.
Ringside Muay Thai Heavy Bag For Muay Thai Kickboxing
This is a great, inexpensive version of a Thai hanging bag that can give the resistance needed to develop power in Mixed Martial Arts striking. The Ringside kicking bag is a medium density bag so it should be a great option for most everyone looking to develop their strikes.
I do have to emphasize again, this bag has no option for using it for ground striking. The other bags on this list do offer that as an option. You could take this down every time you want to do ground training, but I bet you don't after the first few times. That is a pain.
Best Kicking Bag For Kids Training Grappling And Striking Together
This kicking / grappling bag is an amazing combination of Judo, Karate, kickboxing, kali, and Jiu Jitsu training tool. This is a great piece of equipment for any kid.
The price may be an obstacle for some and that is understandable. The adult version doesn't even make the that list because of the price. This one can be more attainable and it is definitely worth it for the athletic child looking to combine several martial arts into one training session or use one tool for all of them.
Century Youth V.SPAR.1 Versys For Kids Mixed Martial Arts
This option may not be quite the same as the first one, but it can do practically the same thing. It may be for more of the straight forward striking from standing and on the ground, but it does that really well.
As with the first one, the weight is a bit to low, but that can be overcome with intensity in training. Kids will love either option.
Century Aerobic Wavemaster For Kids Mixed Martial Arts
This option, if you have read the rest of these suggestions, you will notice comes up quite a lot. Like the XXL for adults, this option for kids is a universally good choice. Striking practice can be done while standing, or the pad can be laid on the floor by itself for ground striking.
For mixed martial arts, it is missing the continuous standing striking, to throw, to ground striking flow. The pad can be easily taken off within seconds so this is only a small concession.
Honorable Mentions…
These options you will find at the bottom of the full lists at the top of this page. They are not commonly used, but offer an alternative for some looking for them.
For cheap options to see if a child will use a kicking bag…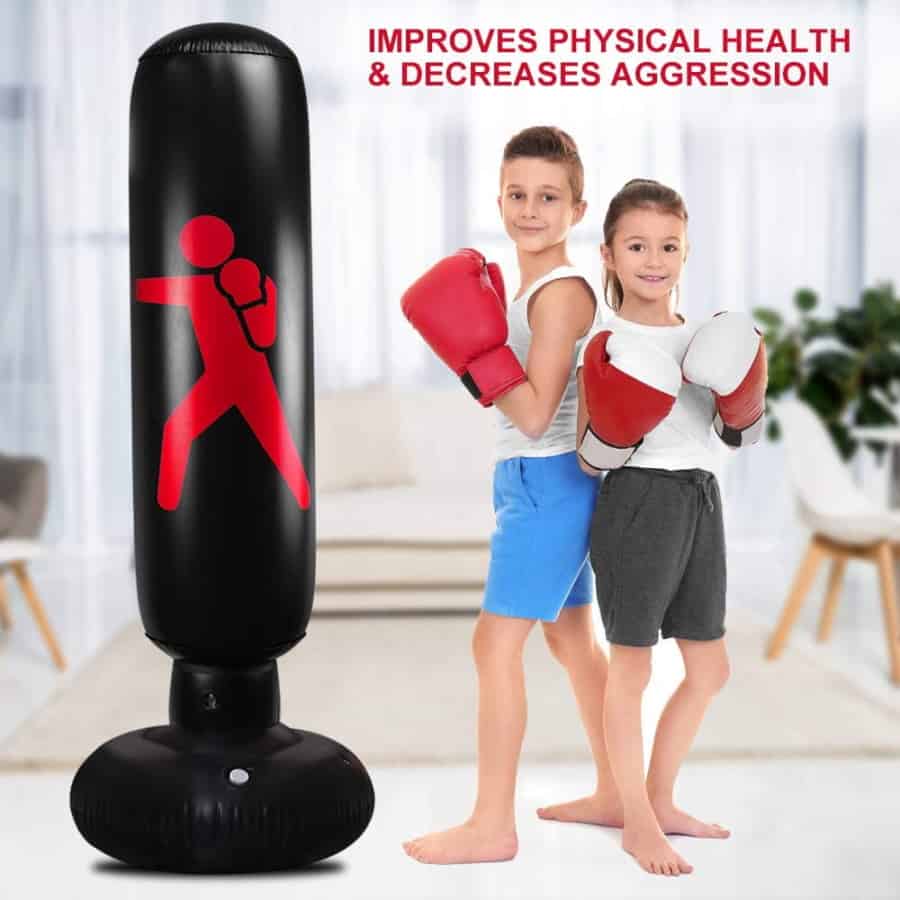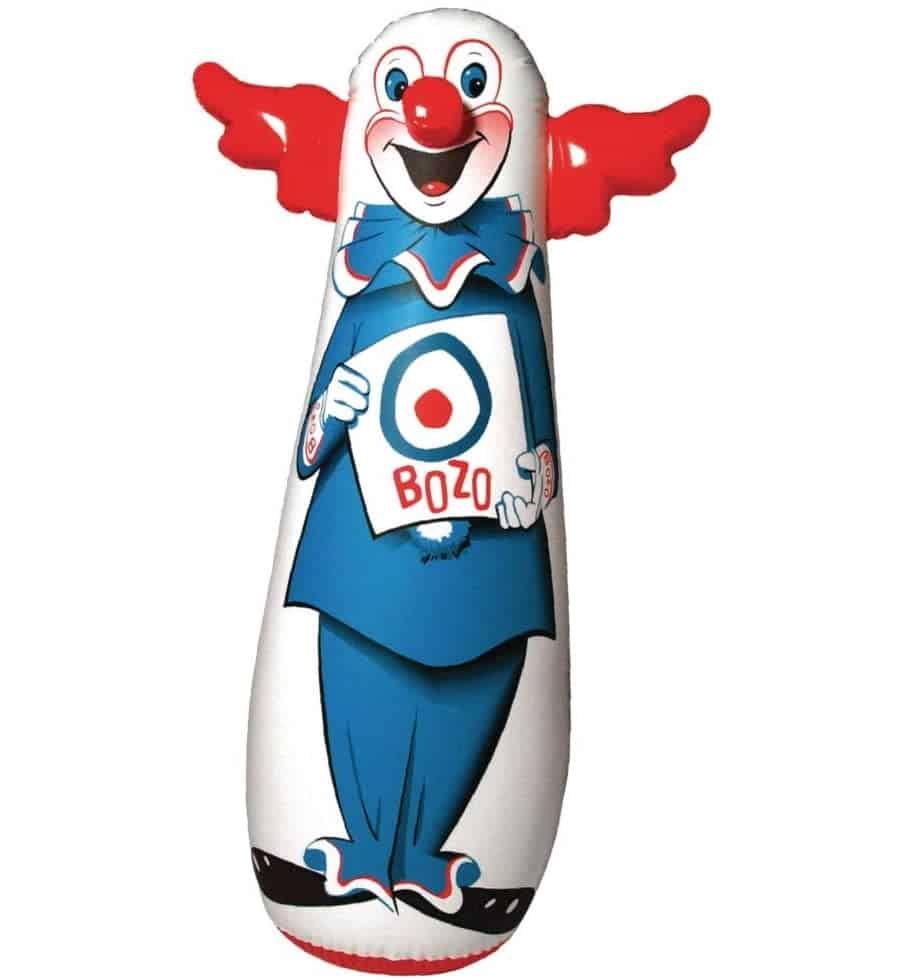 For traditional hanging versions of kicking bags in an affordable option for adults…