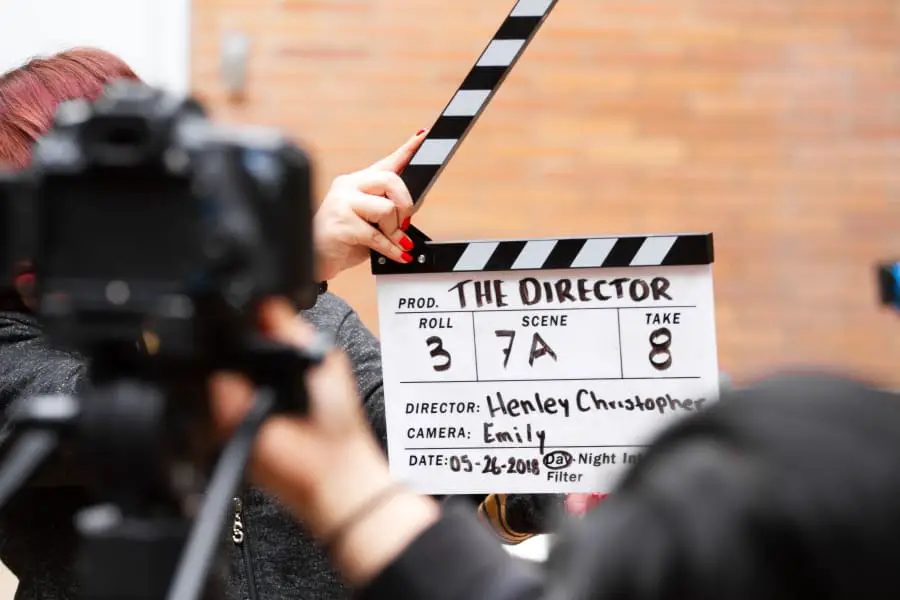 For a list of the best Karate movies for kids, we could look at the opinion of a few or we could look at how millions voted with their hard earned cash. When people continue to flock to see a film at the theater for their kids, they are voting in the most earnest way they can, with their dollars. Let's see how they voted. I will give my opinion and details about each film after. (Box office sales HAVE been adjusted for inflation – it's only fair.)
Rank
Movie Title
Year
Rating
Domestic
Box Office Gross
IMDb
Rating
1
The Karate Kid II
1986
PG
$270,925,990.57
6.0
2
Teenage Mutant Ninja Turtles
1990
PG
$266,983,040.23
6.8
3
Kung Fu Panda
2008
PG
$258,128,669.25
7.5
4
The Karate Kid
1984
PG
$225,483,929.86
7.2
5
The Karate Kid
2010
PG
$208,916,591.55
6.2
6
Teenage Mutant Ninja Turtles
2014
PG-13
$208,355,643.39
5.8
7
Crouching Tiger, Hidden Dragon
2000
PG-13
$191,857,029.60
7.8
8
Kung Fu Panda II
2011
PG
$189,515,673.28
7.2
9
The Last Airbender
2010
PG
$155,892,994.70
4.1
10
Kung Fu Panda III
2016
PG
$154,271,422.80
7.1
11
Teenage Mutant Ninja Turtles II: Secret of the Ooze
1991
PG
$148,980,739.40
6.0
12
Power Rangers
2017
PG-13
$89,839,884.67
5.9
13
Teenage Mutant Ninja Turtles: Out of the Shadows
2016
PG-13
$88,192,984.21
6.0
14
Teenage Mutant Ninja Turtles III
1993
PG
$75,469,655.28
4.8
15
TMNT (Teenage Mutant Ninja Turtles)
2007
PG
$67,371,284.93
6.2
16
Mighty Morphin Power Rangers
1995
PG
$63,959,877.38
5.2
17
The Forbidden Kingdom
2008
PG-13
$62,395,365.96
6.6
18
The Lego Ninjago Movie
2017
PG
$62,389,531.76
6.0
19
Shaolin Soccer
2004
PG-13
$58,417,023.56
7.3
20
3 Ninjas
1992
PG
$53,374,071.19
5.3
21
Around The World In 80 Days
2004
PG
$32,781,243.52
5.9
22
Side Kicks
1993
PG
$30,671,578.98
5.1
23
The Spy Next Door
2010
PG
$28,756,504.94
5.4
24
3 Ninjas Kick Back
1994
PG
$20,444,393.23
4.6
25
Surf Ninjas
1993
PG
$8,776,610.81
5.1
Karate in movies is always a way to ramp up the action and bring excitement to the hero saving the day. The problem comes when parents aren't sure of the application of these martial arts moves. The list above is an amazing tool, but just because most liked a movie doesn't mean you are gonna want your kids to see it. Next I will go through each movie and give some context and a bit more detailed recommendation.
For any of the streaming options, you can free up your devices and have your kids watch it on a television using the very solution I have had running in my house non-stop for years. Get the Roku™ Steaming Stick from Amazon here.
And if you don't have Amazon Prime, you can find many martial arts movies for free by signing up for a 30 Free Trial here.
Note: If you like this list, check out my other article on the 11 Best Martial Arts Kids Cartoon Series here.
#1 The Karate Kid II – Karate Movies For Kids
OVERVIEW: This film literally changed my life. Well, this one and the first one. This time Daniel is in Okinawa where Karate got its start. He picks up another bully when a girl, always out of his league, catches his eye. This time Mr. Myagi must also face his bully from the past. There are not tournaments in this one, but a death match. Though, no one dies or even gets seriously hurt.
AGE SUGGESTION: I would say that preschoolers will find the plot and action over their heads. Elementary school kids really should see this movie. This is a great story of getting help in preparing, but taking on your fears yourself.
HOW TO WATCH: You can buy it on Blue Ray or DVD on Amazon. You can stream it after purchasing it or renting it on Amazon as well. Heck, they even have it on VHS. Go figure. Just follow the link here to Amazon and pick your preference from the options.
#2 Teenage Mutant Ninja Turtles (1990) – Karate Movies For Kids
OVERVIEW: This is the first of the four complete movies you can get in a one set of DVDs for an insanely low price. These are great for all ages of kids. Now, this is not going to entertain an adult that doesn't have the nostalgia connection, but kids will get into it. The dialogue is funny.
AGE SUGGESTION: This is great fun for most ages. The costumes are rather silly for a movie, but that lends to the imaginative nature of the movie so that it is not too scary for the younger ones. They may not get all of the verbal jokes, but the slap stick will work just fine for them.
HOW TO WATCH: There is a streaming option and I usually recommend that, but Amazon has this and the three other following movies in one DVD set for an insane price. It would make no sense to not buy this for any Little Ninja. Check it out here on Amazon.
#3 Kung Fu Panda – Karate Movies For Kids
OVERVIEW: Oh my goodness, I laugh every time Po gets tired going up stairs (his nemesis). This is a story of the least likely individual becoming the hero that saves everyone. It is a 'chosen one' story arc that is well done and follows distinct lines of good and evil. The characters are well rounded and the dialogue is really funny.
AGE SUGGESTION: This one is great for all ages. The villain is not a nice character, but he is a fuzzy cat in reality. The slapstick elements usually softens the violence. The violence itself is always good versus evil, which is easily distinguishable.
HOW TO WATCH: You can stream it through Amazon here, but here again there is a DVD option that has several movies on it for a great price. Amazon is offering all 3 Kung Fu Panda movies together on DVD here.
#4 The Karate Kid (1984) – Karate Movies For Kids
OVERVIEW: This is the movie that made me into a martial artist. I came out of that theater and just knew. Daniel is a bullied kid (I could relate). He also had no contact with his father and no role model to help him with the bullies he had attracted (I was right there with him). Enter Mr. Myagi. Daniel finds help in the form of unconventional Karate instruction. He is helped to stand up for himself. This movie is one of the greats.
Interesting fact… I moved my family to 'the valley' north of LA and studied martial arts there for nearly a decade. I lived and trained in the same setting as the movie, though I was in my thirties at the time. I didn't plan it that way, but that was my dream in that 5th grade summer coming out of that movie theater.
AGE SUGGESTION: Like the second installment in the number one spot on this list, it is most applicable to elementary aged kids and up. It may go over the little one's heads. The violence is more of the serious nature and there is not much slap stick to soften it.
HOW TO WATCH: You have renting or buying streaming options with Amazon Video here. Then there is the disk option where you can get it in many resolutions. Check out the prices and options here on Amazon.
#5 The Karate Kid (2010) – Karate Movies For Kids
OVERVIEW: I am just going to be honest here. I didn't much care for this version. I love Jackie Chan and the production value was good, but much of the acting didn't hold up and the story was not as relatable. They changed from the Japanese culture to the Chinese which would be fine, but the name is the KARATE kid. I smell the same rat that had the latest Red Dawn movie's bad guys changed from the Chinese to North Koreans. Business and money.
AGE SUGGESTIONS: The bullying in this installment is maybe even a bit more violent than the originals. The story has a younger 'Karate' kid (still don't know why he is learning Kung Fu), but that doesn't make it more applicable to kids under elementary grade levels.
HOW TO WATCH: You can find all of the streaming and disk options at this link to Amazon. There are very affordable DVDs and you can even rent it through streaming.
#6 Teenage Mutant Ninja Turtles (2014) – Karate Movies For Kids
OVERVIEW: These turtles are not the silly looking turtles from the 1990s. This film makes them a bit more gritty and grown up. They don't really resemble the teenagers they are supposed to portray. That being said, and the fact that Megan Fox is awkwardly in the film, it is still the brotherhood of turtle heroes saving the day. The good and evil are still concretely defined and the violence delineates accordingly.
AGE SUGGESTIONS: There are better options for watching our favorite mutant heroes for the younger ones. This may be fine for elementary school ages, but there is some odd sexual tension that is constantly forced around Megan Fox's character. Just keep that in mind.
HOW TO WATCH: There are many options to watch this movie. There is streaming that you can buy or rent and there are several options for disk resolution. You can find all the options here at this link to Amazon.
#7 Crouching Tiger, Hidden Dragon – Karate Movies For Kids
OVERVIEW: There are many reasons people love this movie. The acting is superb, the visuals are nothing less than Chinese fantasy done right, and the round characters and nuanced story line are well executed. If you are looking for realistic fight scenes then this is not for you. This is pure fantastical fun.
AGE SUGGESTIONS: This film will be firmly in the teen arena. Not only will it not appeal to the younger ones, it may confuse them. There is a well done love story in the mix, which may just bring an 'ewe gross' from the younger kids as well. This one will be enjoyed by adults for sure.
HOW TO WATCH: You can find all the options from renting and buying through steaming to multiple resolutions of disks here on Amazon.
#8 Kung Fu Panda II – Karate Movies For Kids
OVERVIEW: This time Po must lead his friends to once again save China. He must own his role as the Dragon Warrior and at the same time defeat his arch enemy, stairs (love that the stairs get him every time). This is much the same as the first movie, but with its own twists and turns. The slapstick comedy and the jokes are well written and delivered by this all star cast.
AGE SUGGESTION: This one is fun for all ages. The jokes will be great for the older ones and the slapstick comedy will be right up the ally for everyone. I have seen it a ton and still laugh.
HOW TO WATCH: There are a multitude of options to watch this film. Just follow the link here to Amazon to choose from streaming to disks.
#9 The Last Airbender – Karate Movies For Kids
OVERVIEW: This is one of the ones that would not be on this list if it were just my opinion. The animated series is one of the best that has been produced. You can see it on my list of top martial arts cartoons for kids here. This movie here, it was just not near the same level. So many loved the animated series. A lot of them went to see this movie. Most say the trailer is better than the entire film.
AGE SUGGESTION: The cartoon series was designed more for elementary and above, so I guess the movie would be for that age range as well. Just, I wouldn't bother. Even people that never saw the series didn't like it.
HOW TO WATCH: I wouldn't.
#10 Kung Fu Panda III – Karate Movies For Kids
OVERVIEW: This 3rd movie doesn't disappoint. The writing is still great and the slapstick is still used well. This time Po meets his long lost father and family. There is a much more magical element to this one revolving around the mystical 'chi' power. For those that keep an eye on mysticism, just note that it does make a pretty big appearance here at the end.
AGE SUGGESTION: This one again is great for all ages. The purpose of this one may be more metaphysical in nature, but young ones will just see it as fantasy. Again, if you are wanting to control that element for your kids, watch it first. The supernatural and afterlife do enter into this one noticeably.
HOW TO WATCH: If you would like to rent or buy it with streaming, Amazon Prime Video has it here. There is also a great DVD or Blueray option that has all 3 movies together. You can find all 3 movies together on Amazon here.
#11 Teenage Mutant Ninja Turtles II: Secret of the Ooze – Karate Movies For Kids
OVERVIEW: This is more of the great kids fun that began in the first movie. Though parents may find it a little silly and need something to read, especially younger kids will be able to get into it just fine. These all get progressively more silly as producers realized their market.
AGE SUGGESTION: This one is good for most ages. Though it is live action and most of the really Little Ninjas will be more interested in animated offerings, the costumes and slapstick should keep them interested.
HOW TO WATCH: I would highly suggest just getting all 4 of the packaged movies on one DVD like the one linked to in #2 spot on this list. You can stream each movie, but you are going to be paying a LOT more. You could buy a cheap DVD player and these movies on disk for the price of streaming them.
#12 Power Rangers (2017) – Karate Movies For Kids
OVERVIEW: This one is actually a surprise. When it came out I thought it would just be a money grab, but in fact the movie wasn't half bad for adults. My whole family was surprised. The acting wasn't half bad, the lines were still teenager-ish and cheezy at times, but it definitely could have been worse. The CGI was rather well done. It definitely deserves to be on the list.
AGE SUGGESTION: This one will probably be too much for the tiny ones, and there is some language that just seemed gratuitous (gotta make the teenagers edgy you know). For the most part it is a step below a marvel movie in violence and adult content (I never put one of those on these lists. They destroy whole cities and kill millions without a thought.)
HOW TO WATCH: There is a deal on Amazon that gets you the Blueray, DVD, and digital versions for next to nothing. With prime shipping you could have it in a day or two. Though it wasn't a blockbuster movie, elementary kids will probably really get into it, and you may as well.
#13 Teenage Mutant Ninja Turtles: Out of the Shadows – Karate Movies For Kids
OVERVIEW: Similar to the other more recent TMNT movie, this one is more gritty and trying to grab the older kid crowd. It may be a bit too scary for the really younger ones. Again we have Megan Fox making the whole thing uncomfortable, but kids won't really notice, maybe. The humor is a bit crass as with the last one, but for elementary and middle school grades it won't be too bad.
AGE SUGGESTION: This one may be too much for preschool aged children, but it would be a fine martial arts kids movie for elementary aged and above. The movie obviously with its teenage level humor at times is meant to draw in older crowds, though it may be a multitasking time for most adults.
HOW TO WATCH: Practically any way you would want to watch this film can be found here at this link to Amazon. There is streaming rental and buying as well as about any disk format you can think of.
#14 Teenage Mutant Ninja Turtles III – Karate Movies For Kids
OVERVIEW: This is the silliest of the three in this trilogy. The turtles go back in time to ancient Japan and the time of the Samurai. The story and dialogue are fine for younger kids, but may grate on the nerves of teens and above. This is a fine child's movie and should fit the bill just fine.
AGE SUGGESTION: As with the others it will fit the elementary age and even preschool age groups. The upper ages and the parents may not get much out of it if they didn't grow up on these movies.
HOW TO WATCH: This one is included in that 4 movie set that can be found with the #2 TMNT spot in this list. The price is right for the four kids martial arts movies and it will be hours of fun for your Little Ninja.
#15 TMNT (Teenage Mutant Ninja Turtles 2007) – Karate Movies For Kids
OVERVIEW: This one is a cartoon and I really like the animation and handling of this movie. It is not as realistic or as throwback as some of the others. It has its own flare and I like the simplicity. Of course, I am a ninja turtles fan. I used to watch the really old series all the time as a kid. This one just seems safe and well done. Mikey is a great comic relief in this one.
AGE SUGGESTION: This one should be good for preschoolers, it just depends on their individual temperaments. It is a bit on the dark side color wise and there are bad guys, but the turtles are clearly on the side of good and they defeat the evil.
HOW TO WATCH: Again, go to #2 in this list. There is a DVD that has all 4 movies I, II, III, and TMNT animated. You just can't beat that price.
#16 Mighty Morphin Power Rangers (1995) – Karate Movies For Kids
OVERVIEW: This film is a Power Rangers classic. My oldest son watched these movies as a toddler and loved them. They are meant for that age range with over the top simplicity in story, dialogue, and special effects. This one is the major movie from the nineties and followed the television series to the letter. It was more like an extended episode from the TV show.
AGE SUGGESTION: This one is definitely for all ages. There are villains, but they are over the top costumed caricatures that are easily discernible from reality. There should be no problem with scared children, but you know your child best. This would be on the level of an old black and white Godzilla movie.
HOW TO WATCH: There are tons of these that look like feature movies, and for the Little Ninja fans of power rangers, they are all fine. This movie is the original feature length film. You can get it on DVD here. Sometimes it is not being streamed with Amazon services so the DVD at times will be your only option. Again, you can follow the link and find many other 'movies' of the Power Rangers.
#17 The Forbidden Kingdom – Karate Movies For Kids
OVERVIEW: The meeting of two Chinese action film star legends of the caliber of Jet Le and Jackie Chan was long overdue. Some say they waited too long. This time portal style film centers on a western boy in China as the 'chosen one' with two competing and opposite teachers (Jet Le and Jackie Chan). This film is well done, but it is fantasy and geared toward a family audience with a bit of a thin story line for adults.
AGE SUGGESTION: This one is rated PG-13 mostly for violence. Yet, with Jackie Chan's humor, the impact is softened considerably. I would suggest middle school and above, but you know your child. There really is not much language to speak of to be worried about. This is a Jackie Chan movie after all.
HOW TO WATCH: You can find all the options from streaming to disk options here at this link to Amazon.
#18 The Lego Ninjago Movie – Karate Movies For Kids
OVERVIEW: These Ninjago series and movies actually make me laugh. The humor is for kids and at times will tickle the funny bone of some adults with references that go over children's heads and awkward situations. The story follows chosen 'Spinjitsu' Ninjas (of course they and everything else are made of Legos) as they try to save the world from Garmadon, their arch nemesis. Note: Jackie Chan is here again. He is the voice of Master Wu.
AGE SUGGESTION: Let me just tell you. If you even mention the name of the land of Ninjago to any group of preschoolers, their faces will light up and immediate chatter will begin. This is for sure for all ages. Their is no blood, there is tons of cheeky humor to soften violence, and there are actually many good character traits portrayed in the heroes.
HOW TO WATCH: Every form of movie watching format can be found at this one link to Amazon here.
BONUS: This type of show is great for all ages and there are tons of episodes that can be found for Ninjago in my article on the 11 best martial arts cartoon series here.
#19 Shaolin Soccer – Karate Movies For Kids
OVERVIEW: This movie is HILARIOUS. There are laugh out loud funny parts to this modern Chinese classic. The original was in Chinese, so the English is dubbed, but in a well done play on the classic Kung Fu movie style. The special effects and the timing of the jokes are nicely done. I dare you to sit and watch it with your kids and not laugh.
AGE SUGGESTION: I would definitely keep this for middle school and above. You can even see from the trailer, there is a naked mans bottom shown, it is hilariously done though, and there is quite a bit of slapstick violence. It is all done in a fun and very non-realistic way, and did I mention it is funny?
HOW TO WATCH: This one is a bit harder to find. Even on Amazon they don't have it to stream all the time. There are usually third party vendors on Amazon that you can get a DVD from. Here is a link to Amazon to find one of the disks.
#20 3 Ninjas – Karate Movies For Kids
OVERVIEW: Parents, do not try to seriously sit down and watch this movie without your kids. Your eyes may spontaneously begin to bleed. This movie is right up the alley of younger children, but man is it work to sit through for the average adult. It centers around three kids, who are ninjas in training. That is about all there is to it really. They do some stuff and some kids like to watch them do it.
AGE SUGGESTION: This one should be good for younger kids. It was made with that intention and they won't mind the older look and the sub-par acting and writing.
HOW TO WATCH: You can stream it through Amazon by either buying or renting it here. You can also buy this one and the other two in the trilogy on DVD here.
#21 Around The World In 80 Days – Karate Movies For Kids
OVERVIEW: This is another Jackie Chan movie. It is not primarily a Karate kids film, but much of it is set in China and with Jackie Chan costarring, you can imagine. It is full of slapstick comedy and child level humor. The premise: an inventor makes a bet that he can make it around the world in 80 days before the days of airplane travel. With Jackie Chan as his sidekick valet, Steve Coogan plays Phileas Fogg in this world traveling adventure.
AGE SUGGESTION: This one should be good for all viewers. The comedy is simple, but some of the humor is crude and there is some mild language. The production value was decent. That being said, it wasn't the most well received, but in our day with Michael Bay 'esplosion' saturated culture, simpler comedy action usually appeals to only a portion of the viewing audience.
HOW TO WATCH: You can stream this family flick here at this link from Amazon.
#22 Side Kicks – Karate Movies For Kids
OVERVIEW: This film is about a boy who has a problem with daydreaming. His hero is real life Karate star Chuck Norris. He is introduced to an unconventional martial arts teacher who helps him see the difference between fantasy and what can be accomplished in real life. That being said, this is a lower budget film that may have been trying to revive the Karate Kid™ audience. It is a good movie for children though.
AGE SUGGESTION: This one is good for nearly all ages. It is nearly in the 'after school special' category from why we were kids. It is centered around a moral code of ethics and self improvement.
HOW TO WATCH: There is not an Amazon streaming option for this one, but you can get a DVD here. There is also a VHS copy you can buy, Why you would have a VCR I don't know, but there is that option.
#23 The Spy Next Door – Karate Movies For Kids
OVERVIEW: This is yet another Jackie Chan Movie and full of simple humor. This one is in the same vein as The Pacifier with Vin Diesel. Chan is asked to babysit unruly children. Little do they know that he is an international spy. The acting definitely leaves a bit to be desired, but if you ever saw one of the Olsen twin kid shows, this is a masterpiece. Little girls used to eat up the Mary Kate and Ashley stuff.
AGE SUGGESTION: This is a family movie and should be perfectly okay for all ages. The target market for this movies is families.
HOW TO WATCH: Streaming options are sometimes restricted when Amazon Prime members can watch it for free. You can find out here or buy from the disk options on Amazon.
#24 3 Ninjas Kick Back – Karate Movies For Kids
OVERVIEW: This is the second installment to the 3 Ninjas series. It is of the same quality and will appeal to kids that liked the first one.
AGE SUGGESTION: Younger kids will still be able to enjoy the lower production quality and 80s sitcom humor. I just wouldn't suggest a bowl of popcorn and an afternoon with this movie for adults.
HOW TO WATCH: This is included in the DVD trilogy set that can be found in the #20 pick on this list.
#25 Surf Ninjas – Karate Movies For Kids
OVERVIEW: With stars like Leslie Nelson and Rob Schneider you would think… wait, no you wouldn't. This is just as corny as you think it would be. Some kids will love it, but it will be on the silly side for maybe even middle school aged children.
AGE SUGGESTION: It could be viewed by all ages for sure. There is not much in this one that will make to many little ones scared. The only problem is, the older the children are, the less likely they will be able to get into it. There are some 80s references that parents will get, but I am not sure it will make it watchable without something good to read.
HOW TO WATCH: Here is a DVD version that you can get from Amazon.