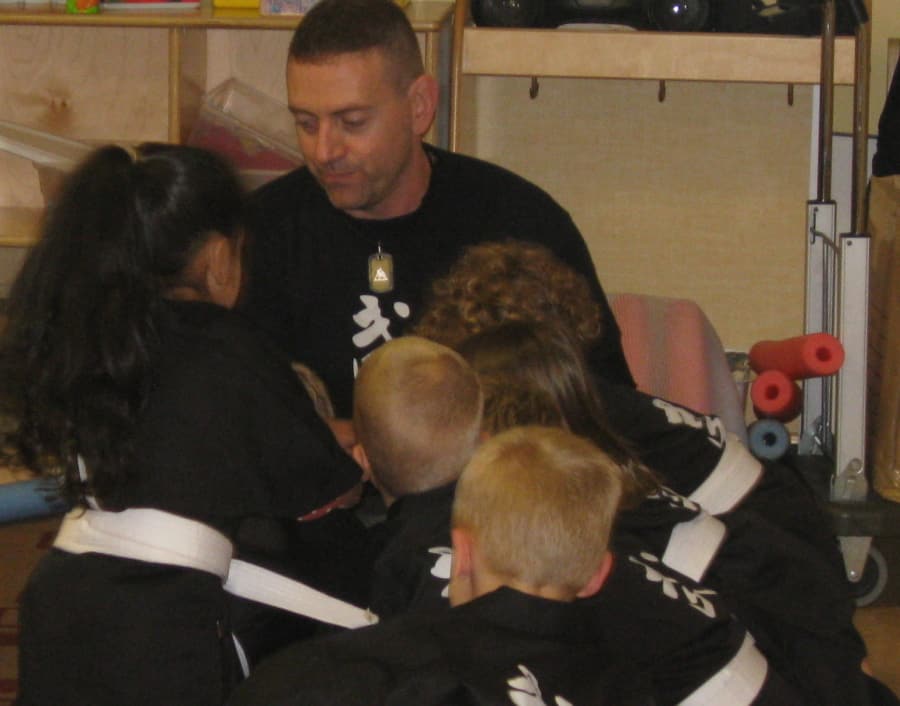 With online learning becoming the go-to way for nearly everything from college degrees to exercise programs to professional certifications, wouldn't it be great to have a regular Karate class for kids online? Now you do.
This online kids Karate class can be for your regular weekly class, complete with testing options. Another way to use them is as an additional class per week to speed up your child's learning, give them extra practice, and have an engaging fun activity outside of the regular Karate class.
Are you looking for an fun, purposeful, and energetic activity for your kids? I am offering you the 'Home Dojo' experience delivered to you on any of your devices, LIVE. That's right, these classes are live and interactive set in a weekly schedule. Interested? Read on to find out how to get your Little Ninja enrolled and started as soon as today!
Sorry, classes are currently unavailable.
What Is Zoom And How Does The Class Work?
Zoom is an online meeting and classroom app that allows instructors to reach students wherever they are and on virtually any device that you can put an app on. This makes LIVE and interactive classes readily available. All you have to do is download the free Zoom app onto your device and you are ready to join in on the LIVE class.
Great New Feature Added To The Online Karate Classes!!
I will be recording each session and uploading it directly to Youtube. I will send out these links to all students that have enrolled so that you can view the classes as many times as you want. If you for some reason have a problem with your internet, computer, or device, you can now have the class in its entirety.
These can be used by anyone to train in the class again, see ones that were missed, or catch parts that happened when your laptop battery died (it happens).
I will include these links or playlist links in weekly emails to regular enrolled students.
When Will The Class Be Held?
This class will be held 6 days per week. There will always be multiple classes each week to choose from.
Note: If you are coming in mid-term, contact me about proration and getting started.
Tuesday and Saturday ………. 10 am
Wednesday and Friday………. 1:30pm
Tuesday and Saturday ………. 2:30 pm
Monday and Thursday ………. 5:15 pm
Monday, Tuesday, Wednesday, and Thursday ………………………… 6 pm.
Fun Fridays……….6 pm Show Time
Sorry, classes are currently unavailable.
Note: Some morning times have switched to evenings at 5:15 pm in order to keep class sizes smaller. Many students have changed their class attendance habits from morning to evening sessions.
Times
Mondays
Tuesdays
Wednesdays
Thursdays
Fridays
Saturdays
10 am
Class
Class
1:30 pm
Class
Class
2:30 pm
Class
Class
5:15 pm
Class
Class
6 pm
Class
Class
Class
Class
Show
Time!
*** All times are Eastern Standard Time
I am now teaching students all over the world. As more from the West coast of the U.S. and other countries register, I will add later times to correspond with their evening time frame.
Want to see what the class is like? Here is a sample recorded class!
I am spotlighting several students at different times during the class. Be ready if you see yourself take over the speaker's view screen. This is the time to show your moves and strut your stuff! Everyone will see you.
I have no qualms with you guys attending as many of these as you want. I will add more classes if the numbers get too big. Remember, little ones get bored if it is too repetitive so try to pick a few and start with those.
The price of one membership includes all classes per week. During the current situation, this means multiple classes per week for the price of one. Pay for one class per week and your whole family can attend all 12!!
Also, one price means all kids in the immediate household can attend as well. This is a family price and I will continue this policy even after the crisis is over. Along with my new evening classes that will be starting up, kids that are not eligible for my daily location classes will be able to do multiple classes per week and test through the belt system of Buko-ryu Karate.
Do you have three kids? Pay one tuition and they can all join in the fun. Each will have their own Class Dojo monster icon and earn points as well.
Sorry, classes are currently unavailable.
How Long Will Each Class Be?
Each class will be 30 minutes and cover the three main areas of Buko-ryu Karate. There will be striking (blocks, kicks, knees, elbows, and hand strikes), grappling (falls, positioning, and throws), and weapons (Kali blocks, strikes, and integrated empty hand techniques).
Who Can Attend The Classes?
When one member of a family signs up for the classes, all children in the household can also participate and even test for belts. This means that the one membership becomes a family membership. This applies only to the online classes and is a great family program not offered anywhere else.
These are not prerecorded videos. These are LIVE online classroom settings streamed directly from my home dojo where I train with my son (You will see him helping me in the class. If he can do it with Autism and a learning disability, your Little Ninja can too!) He is a white belt and loves training.
Suggested age groups: preschool through elementary ages
For older kids or adults, private classes will need to be arranged. Just drop me an email by visiting my contact page.
How Much Do The Classes Cost And How Is The Payment Made?
This is the great part! The Cost is only $99 for 9 weeks of classes. That's right, this comes out to around $1 per class for a whole family.
This is the price breakdown…
9 weeks of classes
12 classes available per week (Multiple per day Monday – Saturday)
$99 for all 9 weeks
When Does It Start?
WINTER 2021 ONLINE KARATE TERM
The Little Ninja Online Karate Term begins January 11th! It will be a full 9 week term with testing for new belts and board breaking at the end.
SPRING 2021 ONLINE KARATE TERM
The Little Ninja SPRING Online Karate Term begins March 22nd! It will be a full 9 week term. There will be testing and board breaking at the end of the term.
If you are coming in at any point in the term… contact me and I will prorate your class tuition.
There will be at least four terms of the online classes per year. There will be a Winter, Spring, Summer, and Fall term each calendar year. There may be additional, special seasons/terms that will be announced. You can take one and not the other, then continue with the next term. There are no contracts or obligations.
Sorry, classes are currently unavailable.
Can My Child Really Attend All The Classes Each Week
Sure, I just wouldn't advise it. You are paying for one class per week. I am offering the rest for convenience and as extra training for cooped up kids to give them a fun and energetic activity.
That's not to say that I don't see some of the kids every day. You know your child, so just use the classes in the best way for your family and schedule.
Just remember, kids can get bored if something is too repetitive and lost if not enough. You know your own child, so set their schedule accordingly.
So You Are Ready To Sign Up, But Not Sure How It Works?
Free Trial
If you are still not sure just ask and I can do a one on one free trial class within a couple days of your request. This will be a 15 minute time for trying some of it out and asking questions. Just visit my contact page and let me know you are interested
Proration
Some will find themselves in the middle of a term. No problem. Just get in touch with me using my contact page and I will get you a prorated amount. You can start at any time.
Payment
Sorry, classes are currently unavailable.
If you are wanting to use Venmo then this is an option as well. You can do this directly to me and the process is a very smooth. Here is all of my info to use when sending a Venmo payment.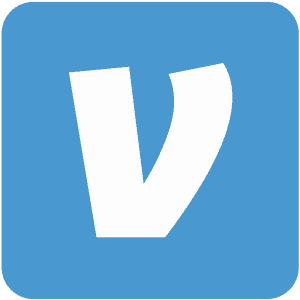 The email associated with Venmo is mrbooe@gmail.com
My Venmo at name is @Mathew-Booe (Please note the one (1) t in my name. Some have sent the payment to another Venmo user.)
Sometimes Venmo asks for the last four digits of my phone number to ensure you are paying the right person. Those numbers are (8739).
This is important to get all the info for the upcoming classes once you sign up. Send me a short email to LittleNinjaParenting@gmail.com. Let me know you paid so I can get you on the student list.
I will check it several times per day and get an email out to you that paid the membership fee.
The email will include the link with embedded password for the class on Zoom and any things you should collect from around the house to help your child in the class.
Uniforms
If you have their uniform at home, have them wear it to the class. Make sure they have an open space of about 8 square feet per child.
If you don't have a uniform, the easiest way is to get one from my Little Ninja Shop. Make sure you select the student, 6 oz, all black version (it comes with a white belt). I will have it delivered right to your door.

I am working on a t-shirt option now for those wanting that instead of a full Gi.
How To Attend Classes: Zoom
You will download the free Zoom app onto your device. No need to sign up on Zoom. The process is very simple to do and you will be ready to go in no time.
Here is a video from Zoom on how easy it is to get setup and ready for your Kids Karate class streamed right from my Home Dojo!
Sorry, classes are currently unavailable.
Any Questions?
If you have any questions about the class, uniforms, or schedules, feel free to send me an email and I will get back to you as soon as I see it.
Send questions to LittleNinjaParenting@gmail.com or MrBooe@gmail.com.
In the meantime, take a look at the rest of my site. I have begun the long process of answering questions so many of my students and parents have had over the years.
Thanks for stopping by, and I hope to see your Little Ninja in my Home Dojo!